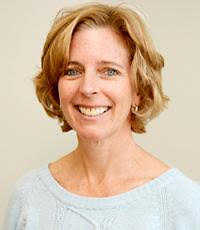 Last covered in October of 2010.
Who knew an Achilles heel injury would lead this mom to open her own Pilates Studio. After 10 years on Wall Street, Nancy became a stay at home mom when her first son was born. Feeling the entrepreneurial spirit, she decided to follow in her mom's footsteps and started a paper products company. After several successful years, ecommerce changed the stationary business and Nancy felt she needed to look to another venture.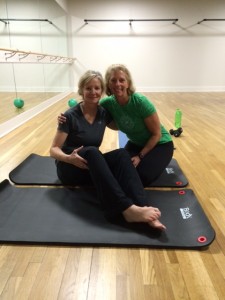 As an avid exerciser all her life – field hockey, tennis, aerobics, running and swimming, she first discovered mat Pilates in a class with a Russian instructor named Oleg. She experienced first-hand how Pilates can change a person's life. Rupturing her left Achilles tendon while playing paddle tennis, Nancy spent 8 weeks in a cast. "The only thing I could do was Pilates. I gained enormous core strength which helped in physical therapy. I was back on the court in no time."

With the stationary business declining, she asked herself, what do I like to do? The answer was Pilates. She spent 14 months getting her certification through classes and hands on experience. The certification required direct client contact, so many of Nancy's friends volunteered to have her practice on them. Certification and this initial experience involved many nights and weekends, but after only a year and half, Nancy had her first paying job as a Pilates instructor. "The market was saturated by instructors, so the first job I got was at night, not ideal, but I had to start somewhere." Nancy knocked on a lot of doors including the local Ys and fitness clubs. "You have to put yourself out there."
As her reputation grew, Nancy was able to get more convenient class times and private clients. She set up her schedule to teach during the day while her three boys were in middle and high school. Last year, Nancy had another opportunity cross her path, "A friend encouraged me to open my own studio. This was a huge financial commitment but it was exciting and challenging at the same time." Nancy has one child off to college and another going soon, so she felt the timing was right.
Nancy's friend offered her a spot in the recently opened Halo Studios in New Canaan, CT, which delivers a new approach to wellness all under one roof. There are eleven anchor tenants including an organic juice bar, a physical therapist practice and a tennis club. Nancy rents a space from Halo along with yoga instructors, massage therapists, nutritional experts, personal trainers and other wellness focused service providers. At Halo, Nancy offers privates and duets on the Pilates reformer as well as group mat Pilates and ballet barre classes
Halo is a one-stop-shopping kind of experience for wellness. "I love being involved in a collaborative effort to help people with their health." With the population getting older and more and more people getting into Pilates and core workouts, Nancy feels through her association with Halo, she's positioned to succeed with her newly named service, Nearwater Pilates. "I feel I made the right decision to open my own place at the right time."