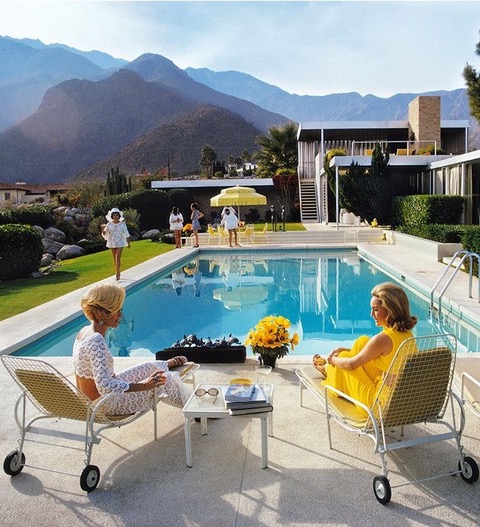 11 Jul

VentureMom to the Rescue – Going on the Road to Find Yourself – Segment 6

Going on the Road to Find Yourself
A Journey of Transition and Transformation

Segment #6 Discovering Passions

For 37 years I had a demanding career in advertising. And a commute. And a husband and three children. And during that time we lived in (and worked on) five different houses. So I didn't have hobbies. I didn't golf or play tennis. I did garden (therapy!) but only until mid-July when I gave up on the weeds. Maybe a little bit of exercise. All my non-work time was spent on more important things than hobbies!
So now, yikes! So much empty time to fill! Before the trip I loaded up my kindle with books I wanted to read and asked friends for recommendations on podcasts, but that was it. I figured I'd figure it out along the way.
Finding New Passions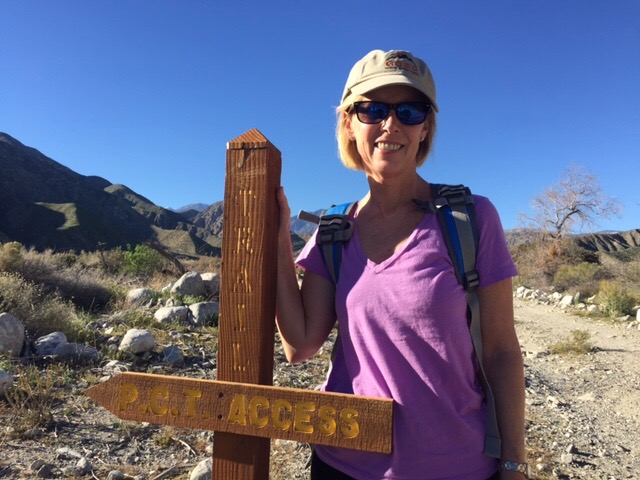 Hiking
The first big revelation was HIKING! I loved it! Once we got out West, wherever we went I found a hike. From Camelback mountain in Scottsdale to Boynton Canyon in Sedona, to the Indian Canyons and Whitewater Preserve in Palm Spring to anyplace along the California coast, I was smitten. Out there I found effortless exercise, beauty beyond compare and a peace and serenity I'd never felt before. It was truly spiritual. Now finding hiking opportunities is one of the first things I do when I visit a place. Even if it's "hiking" the streets of a city, I get out there and WALK and I instantly feel great.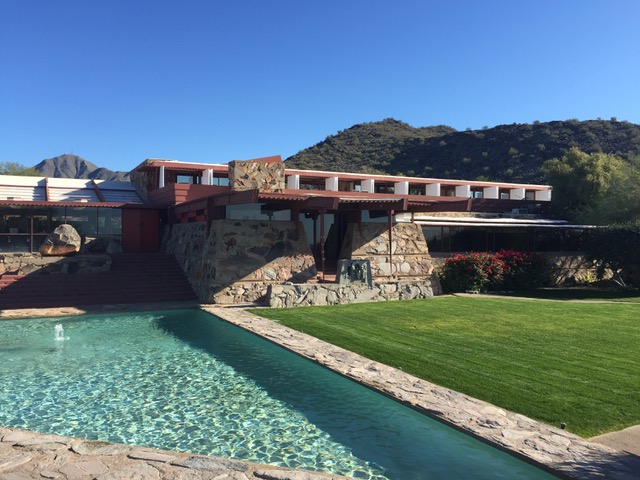 Modernism
Having grown up in and as an adult lived in antique homes, I was unprepared for the impact that Palm Spring Modernism had on me. The clean lines, the simple shapes, the lack of STUFF all spoke to me. We were thrilled to be in Palm Springs for Modernism Week, which allowed us to tour homes, attend lectures, get inspired. I still live in an 1872 house, but the next one will be very different!
Rekindling Old Passions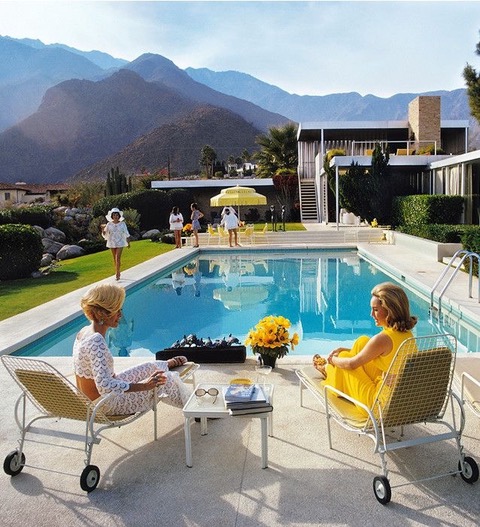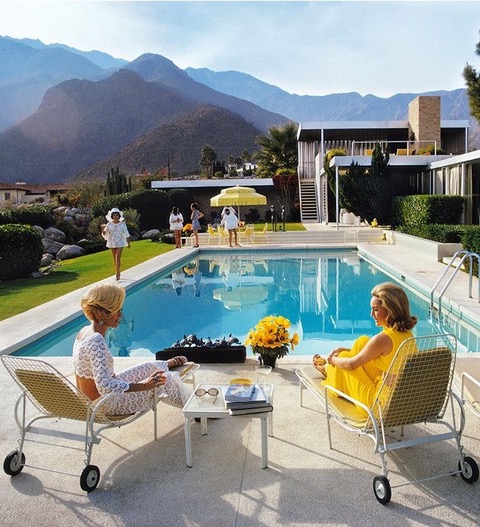 Architecture
As a teen, I was drawn to the idea of becoming an architect, but my father, who was in the building industry said "99% of practicing architects struggle to make a living. Do something more practical." So I majored in Art History (Haha!) With that major I was still able to at least appreciate architecture, but I'd not indulged my appreciation in a long time. In Scottsdale we visited Frank Lloyd Wright's Taliesen West, which was a marvel. In LA I visited Richard Meier's Getty Museum. And everywhere else I went I looked for interesting buildings (unfortunately there are not very many in California.) But since then, wherever I go I try to see the most important buildings in whichever city I am visiting. It feeds me.
Art
I mentioned my art history degree. I love visiting museums but during the time I was working, commuting and raising the kids I just never made visiting museums or looking at art a priority. During our trips west I've visited the Georgia O'Keefe museum in Santa Fe, the Getty and LACMA in LA, the Palm Springs Art Museum, the Getty and LACMA in Los Angeles, the deYoung, Legion of Honor and SFMOMA in San Francisco, and other assorted smaller museums and galleries. I'm particularly drawn to exhibits that feature two artists: how Picasso and Diego Rivera learned from each other (they knew each other in Paris) and how each responded to world events in his time; how Richard Diebenkorn was influenced by Matisse. Fascinating! And one of the best exhibits I've seen was an Oscar de la Renta retrospective. Now art is back in my life and I make a concerted effort to see it wherever I go.
So, what did I learn? Two things. First, it's never too late to find a passion. You just have to go out there and try things. Some may stick; some may not. Feed the ones that stick and you'll soon have a passion! Second, passions can lie dormant inside you until you wake them up. Find them and, once again, feed them. You will find the pleasure that you once had, redoubled by the thrill of rediscovery.
Kim Bealle is a Career Coach working with clients of all ages. She can be reached at kimbealle@gmail.com.