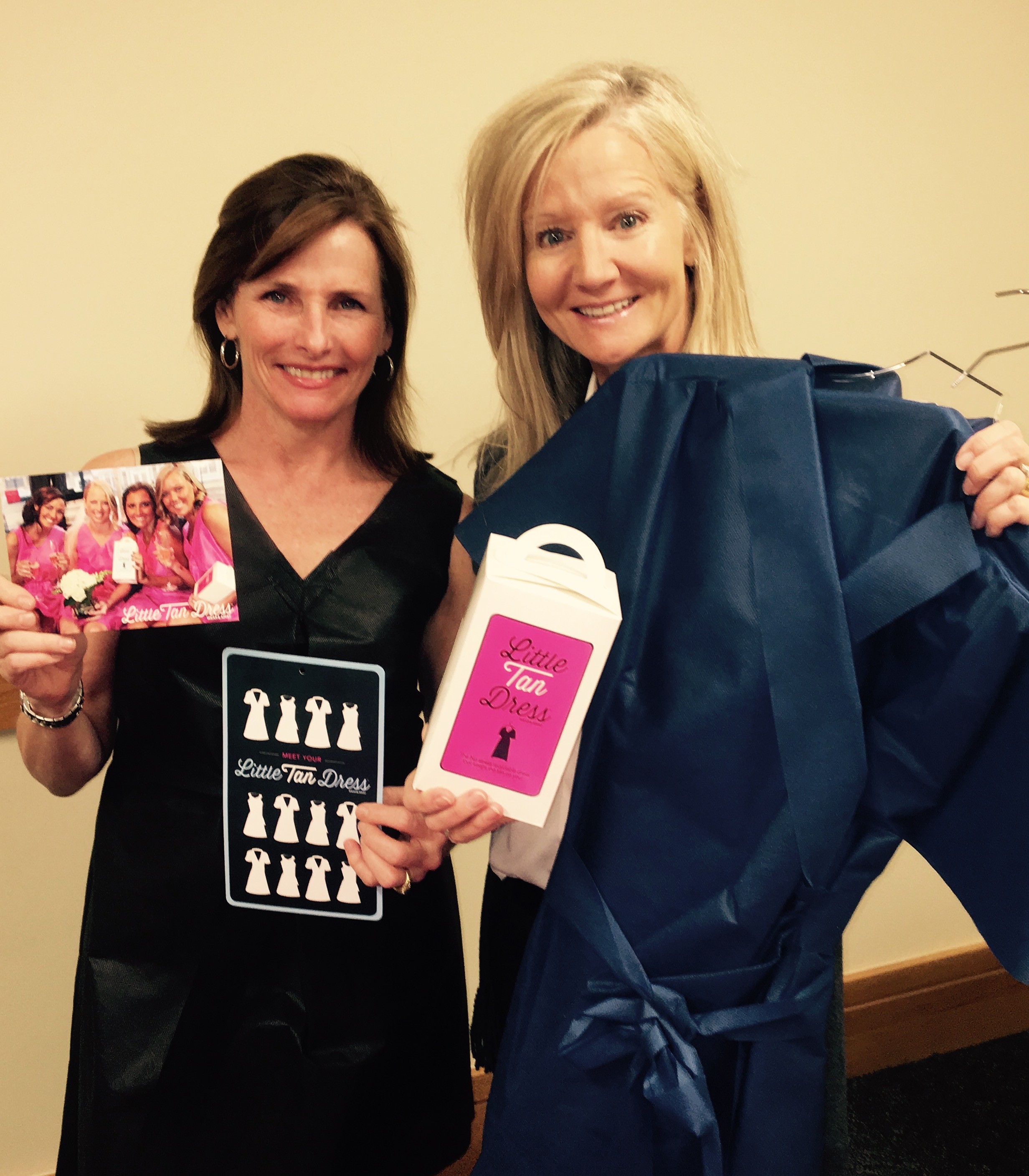 She put her clothes back on after a spray tan, and the tan got all over them. Laurie Tuck was going away to the Caribbean with her husband and wanted a tan. But she wished there was something that would have protected her clothes. She got an idea on the way home. "An inexpensive dress I could have purchased so that I didn't need to worry about my clothes after a spray tan would be great. If I want this, others might too. When I got home, I pulled out my daughter's old sewing machine and crafted a dress.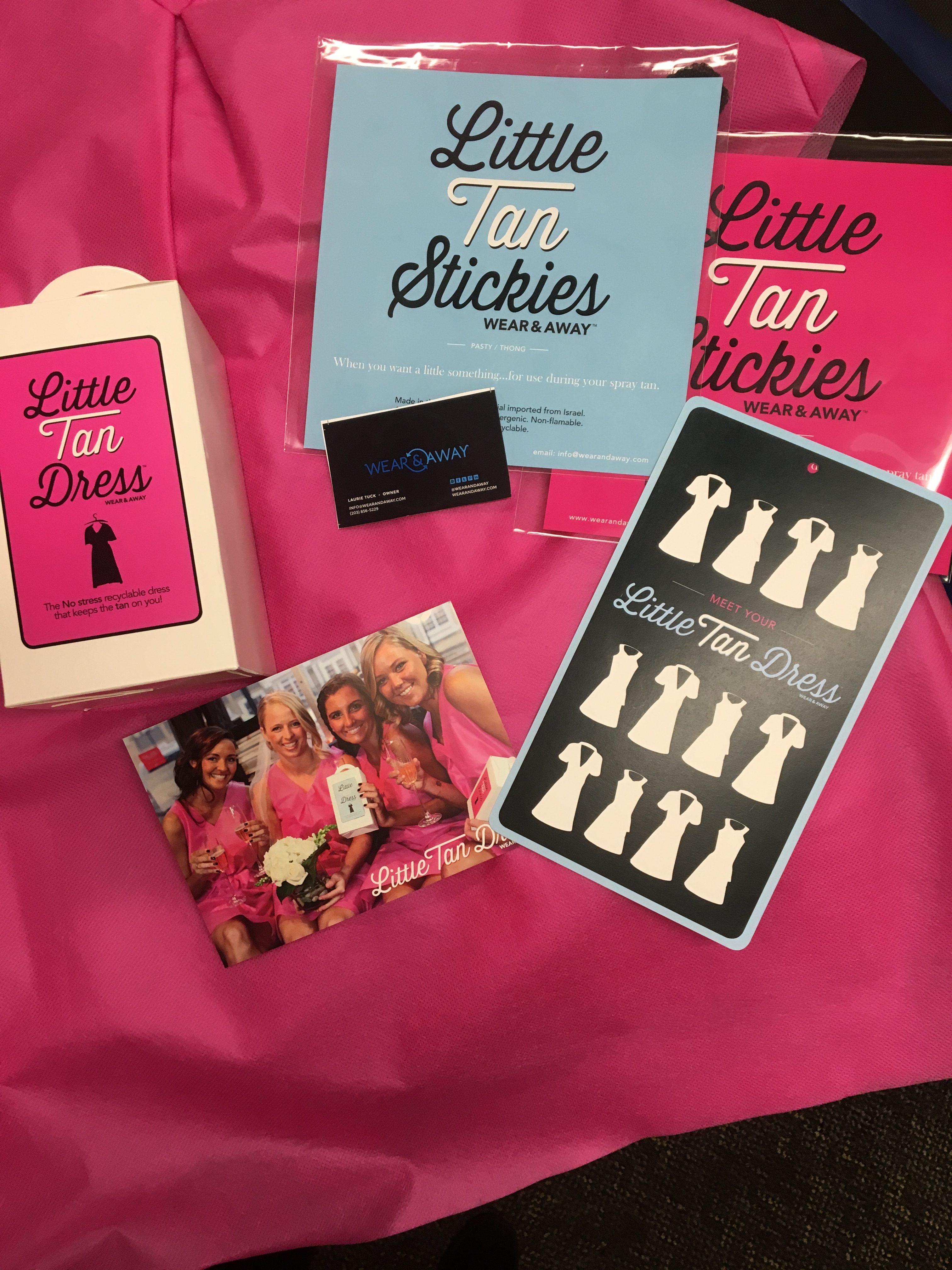 Laurie knew she needed an easy pattern and a material that could be cut so it wouldn't require a hem, "Every stitch costs money." By searching online, Laurie was able to find the perfect solution and ordered a bolt of polypropylene. It was lightweight, repelled moisture and was recyclable. Off she went to her curtain seamstress to get feedback and input on how to improve the three piece pattern design. She was on a roll now.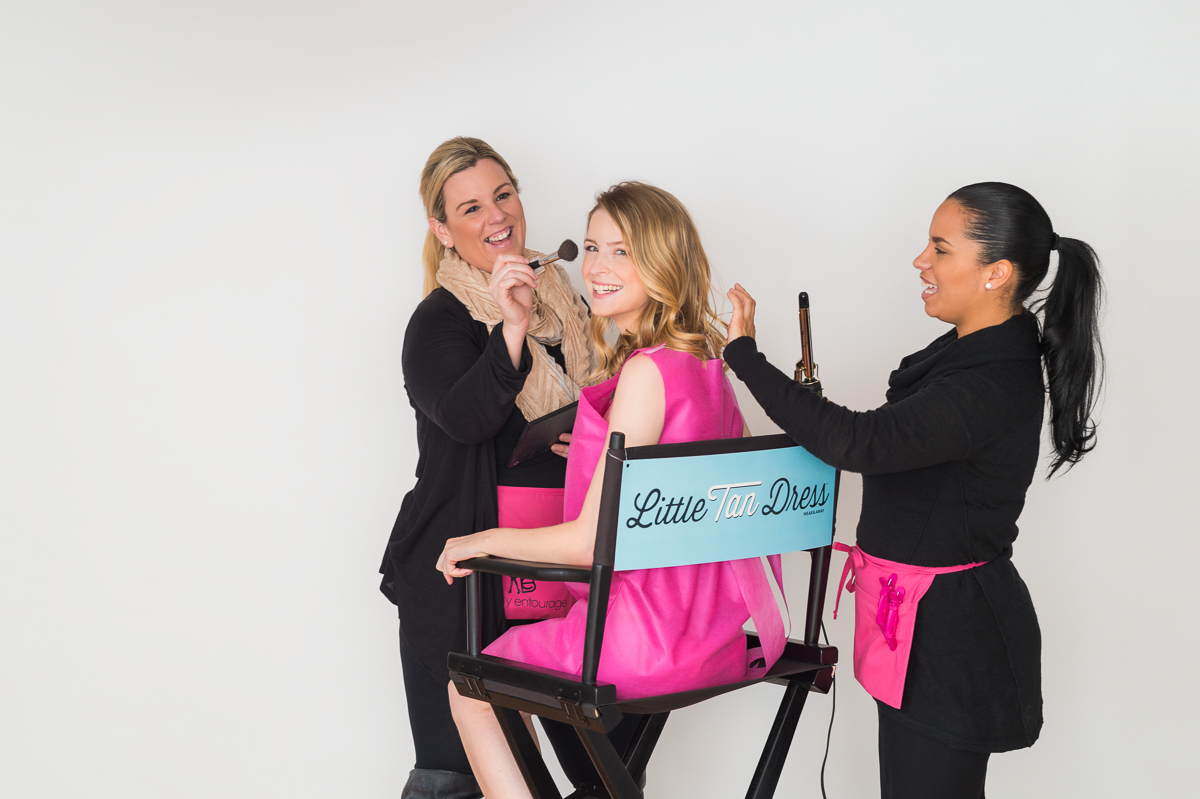 Laurie made her first dress and took it on a test run, "I went to the salon for a tan and wore the dress out the door, down the street and then home. No one gave me a second glance because it was a cute little dress. I called it My Little Tan Dress. It was so comfortable I wore it around the house for a while." She made a few more and gave the Little Tan Dresses to friends to get their feedback and suggestions.
With good feedback, a pattern and the fabric, Laurie knew she needed a manufacturer. She reached out to a friend in the uniform business and he put her in touch with a local firm that would work with her on small batches, "This was crucial. My home became my office, I had garments, material and marketing items all over the house."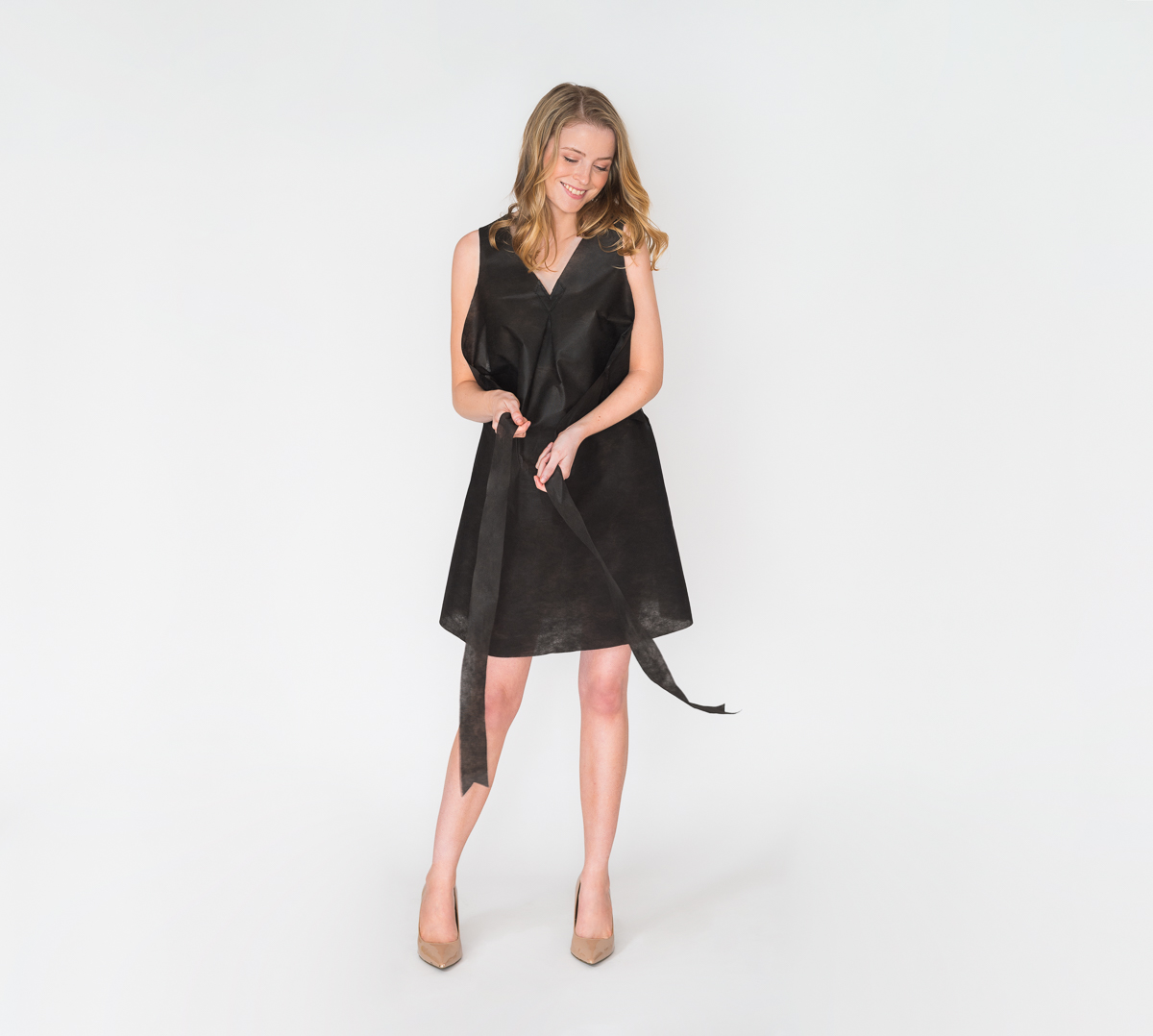 The name of her LLC is Wear & Away. Laurie has now created multiple items in addition to the Little Tan Dress line, a sheet protector, pants, a robe and a pasty/thong set so you don't have to be completely naked when getting your tan. "I knew nothing about branding, so I enlisted an expert to help me establish a long-term vision." A web site with a shopping cart was key and Laurie went through two rounds before getting it right.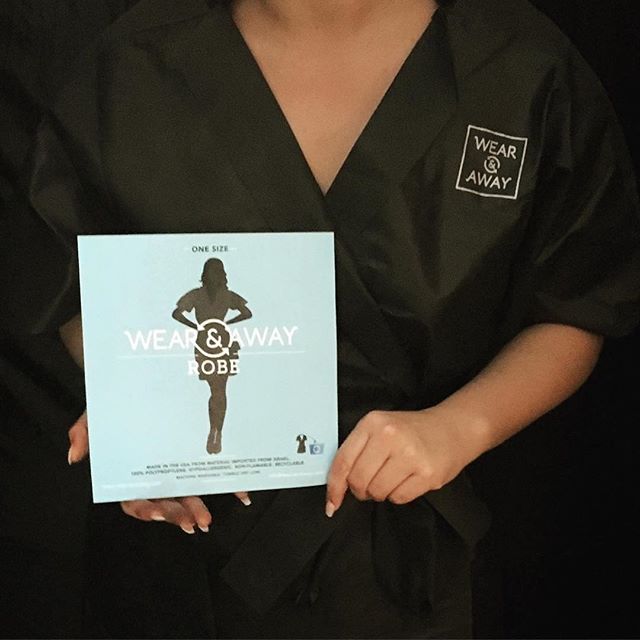 Laurie is focusing on sales now and she has discovered some unique target markets, "In addition to women getting spray tans, the garments are great for home beauty treatments. The dress is excellent as a Bridal prep dress as well as for bridal beauty parties. We are branching out into the Fitness world as the contestants have to get a really dark spray tan before competition and need garments and accessories that will protect their tan and bedding. New market ideas come every day."
The Little Tan Dress has gotten some early buzz and has appeared on Beauty Undercover's SWAG alert, Hoboken Girl online, The Knot – a wedding web site, and wholesale orders from independent tanning salons are coming in. "I've been emailing potential clients and going door to door showing salons the line." Laurie has been attending bridal trade shows and fitness expos. "All are great sources for customers." She's targeting associations too like, The Association of Sunless Tanning Professionals.
"I've discovered a whole new world with my new venture." She has many friends whose kids are out of the house now and they are looking for something to do. This is her thing. Two of her children are in college and she has one son who's a freshman in high school. "Balancing can be very difficult. When I have an idea for the business, I want to act on it. But sometimes the business has to wait."
Laurie says the best part about starting a business is that it has broadened her life. "I've met so many interesting people and I'm learning something new every day. It's exciting and terrifying at the same time. This process has taken every single brain cell available but it's really fun."
VentureMom Tip
Let your business venture broaden your world.