I'm so excited by this week's story!!!!! It's all about empowering young girls. Please share this with your friends and followers.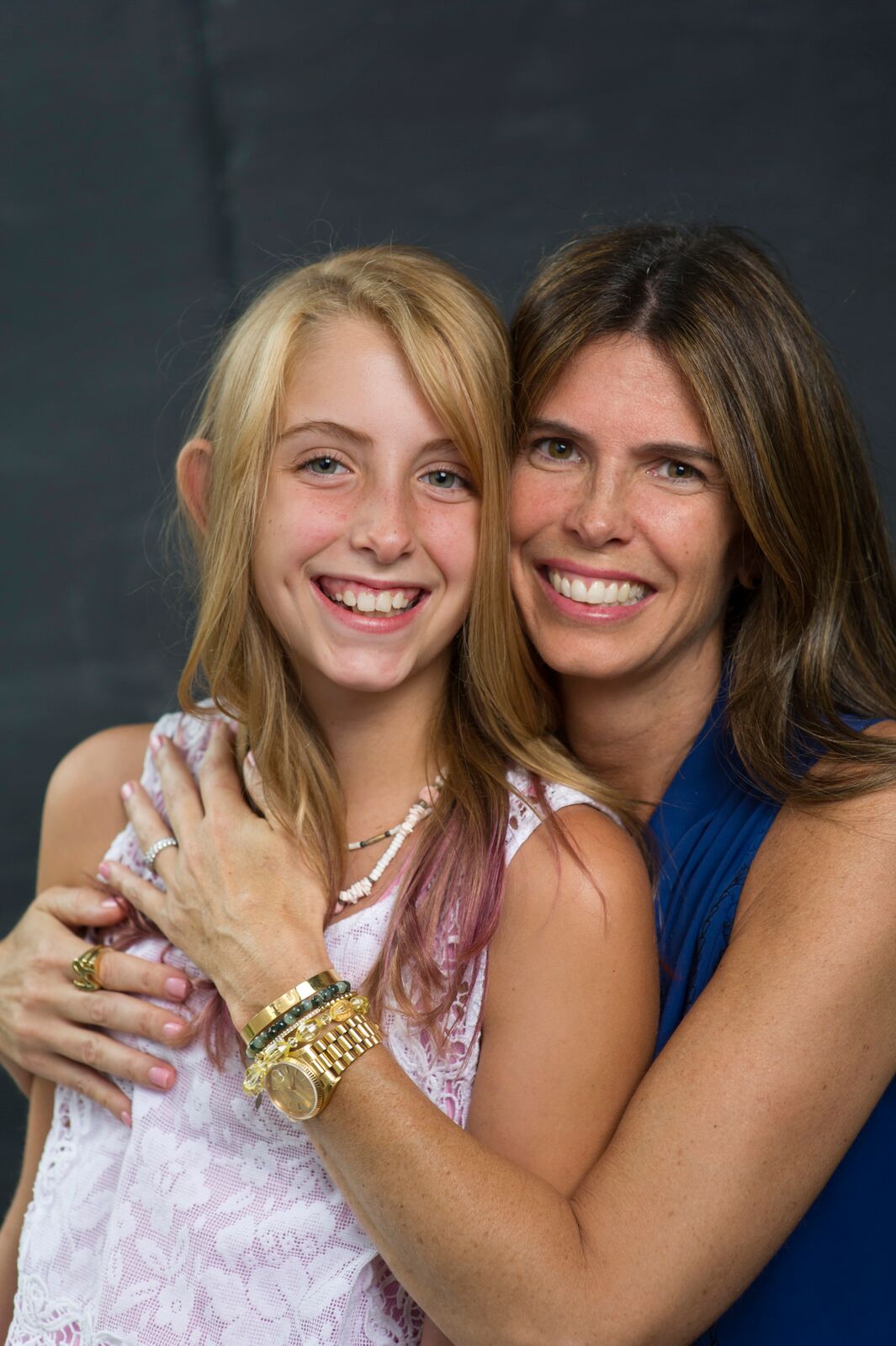 It was her own experience as a mom of a tween daughter that lead her to her current venture. Vanessa Schenck started out in the film and magazine world but got the entrepreneurial bug when she and a partner crafted an accessory for women and girls. "We created a knit hat with a unique patented design."  Vanessa expanded the accessory line and it was at one point in more than 70 retail stores across the country.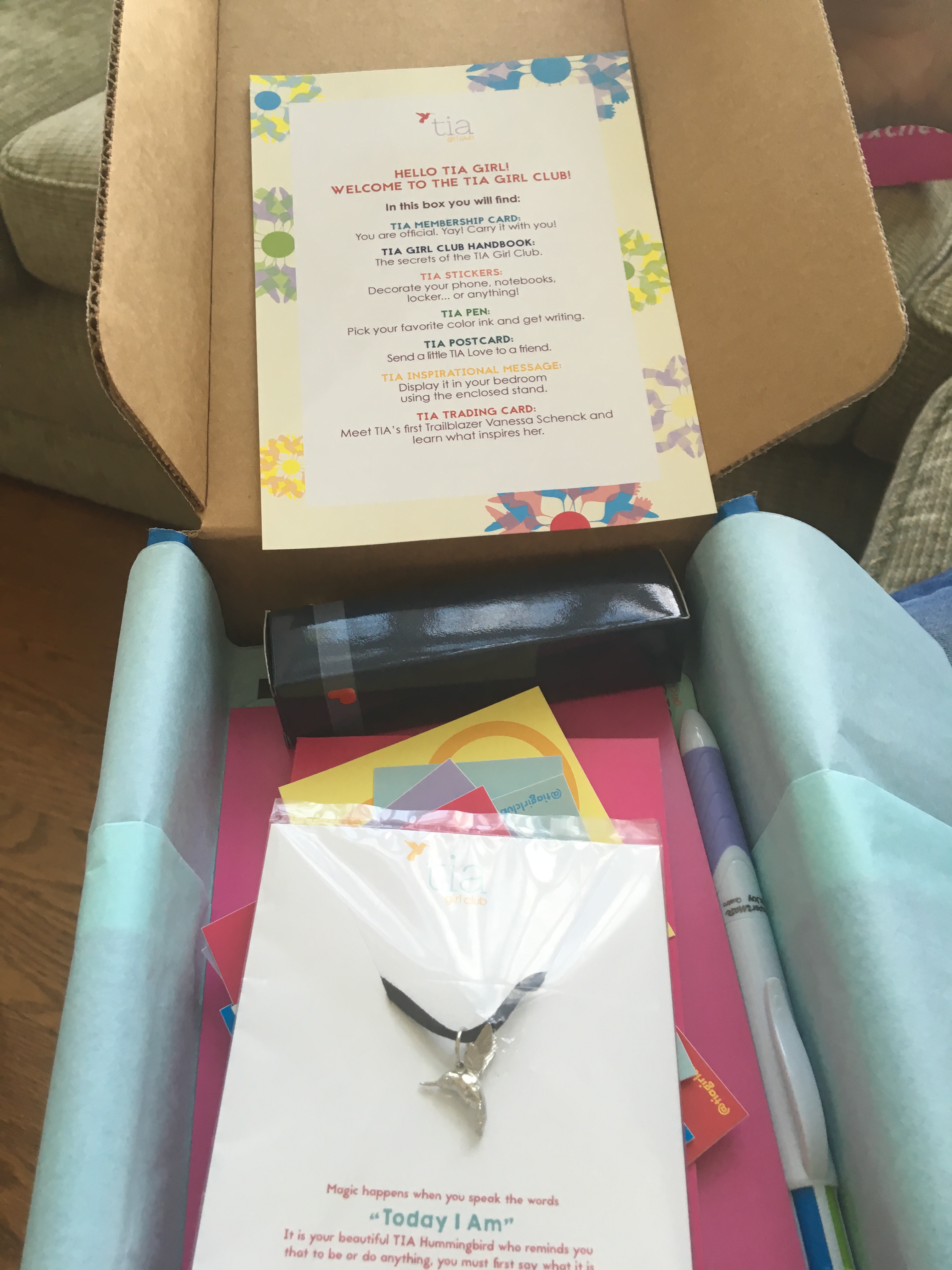 Fast forward to having a 13 year old boy and an 11 year old girl named Julie. "I  did a lot of research on how to raise kids, especially a daughter. I learned all about how tween girls can camouflage who they really are to fit in.  It's such a difficult time for girls to maintain their true selves." Vanessa learned that many tween girls lose their authentic voices during these years and they have a drop in self esteem which can lead to destructive behaviors. She had been through some of these issues as a tween and wanted to find a way to help her daughter have a better experience.
Vanessa heard about a ritual that suggests at bedtime you declare three statements of I am. For example, I am smart, I am awesome, I am strong. She and Julie began to practice this and Vanessa saw how it  was helping her daughter's sense of self.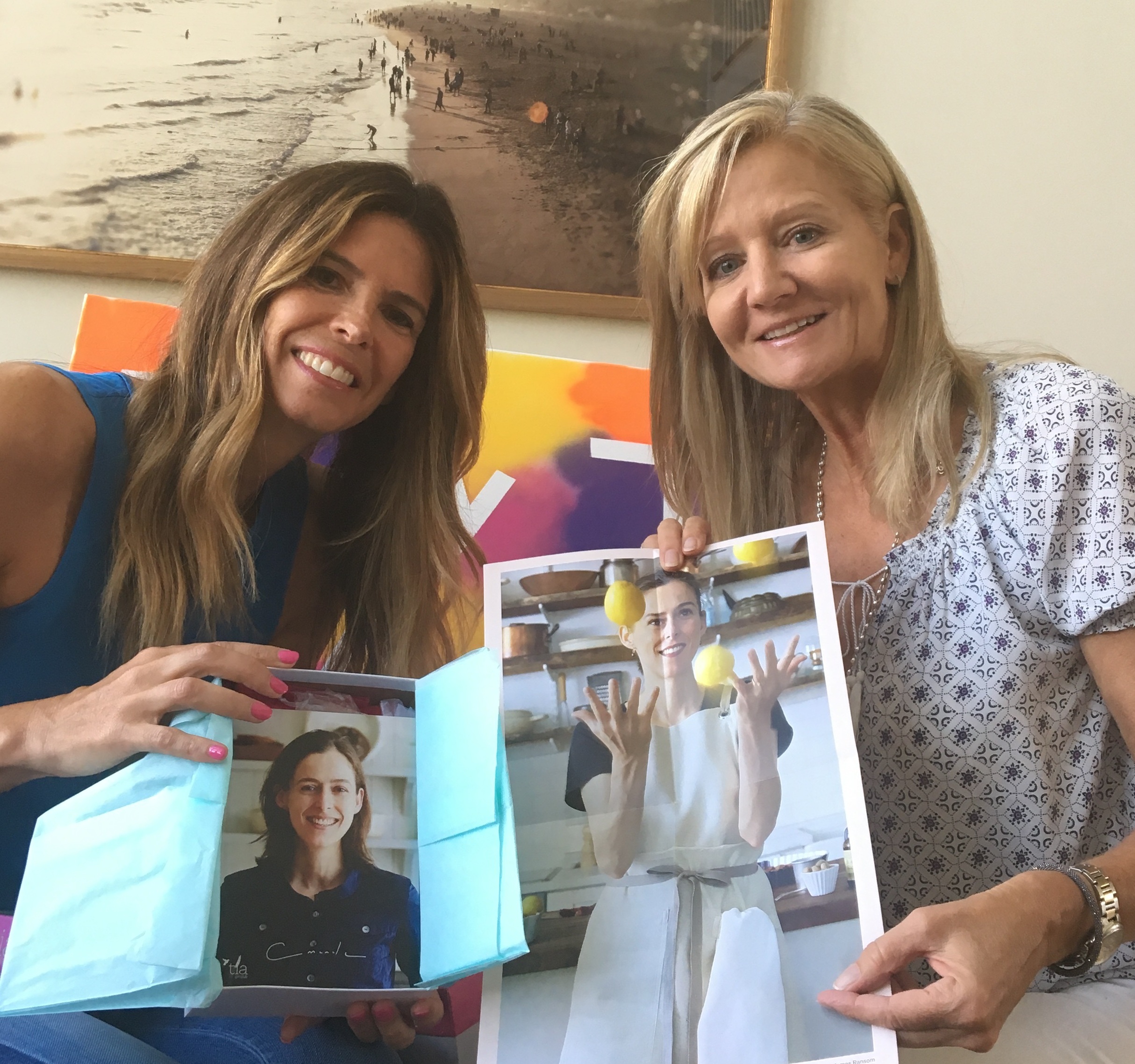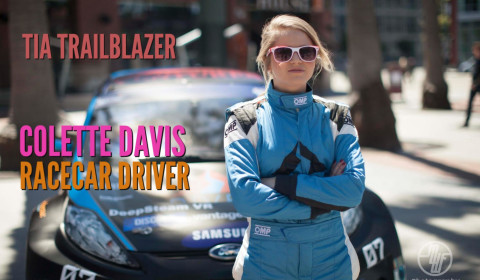 This prompted an idea for Vanessa, "Today I am, or TIA for short." Vanessa decided to start a TIA Girl Club that would empower tween girls using her new found acronym.  "The first thing I did was design a TIA Treasure Box that the club members would receive through a monthly subscription."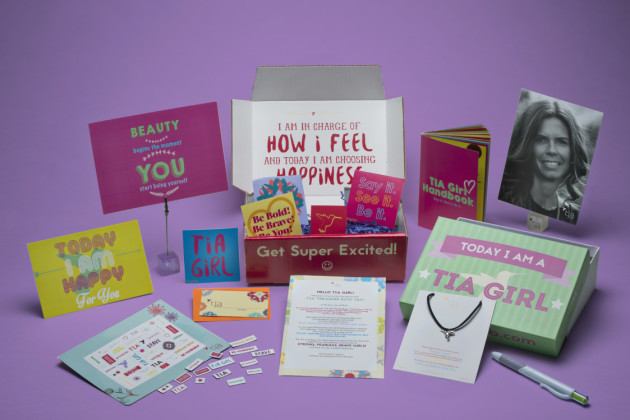 One problem – Vanessa needed funding to get this started. Turning to the web, she logged on to KickStarter, the crowd funding platform, to garner the assets necessary to produce the first run of boxes and swag. "I was able to raise close to $50,000 and got close to 300 subscriptions." Vanessa used social media and her network of moms to get the word out to moms of tweens who would sign up and it worked. When her campaign went live she was an Editor's Pick and reached her goal in the first 24 hours.
Reaching out to friends for references, Vanessa found a company to manufacture the boxes. "For the graphics I found some young women just out of college who had graphic design experience. I wanted the feel to be young and fun."  With the bright colors and fun font, they hit the mark.
When girls subscribe they get a Welcome Kit which includes a handbook, membership card, hummingbird necklace, and more. The hummingbird is the TIA Girl symbol. "The goal of the initial box is to give the girls a sense of belonging to a club that is all about speaking positively. We say at TIA girl, 'What you say is what you become.'"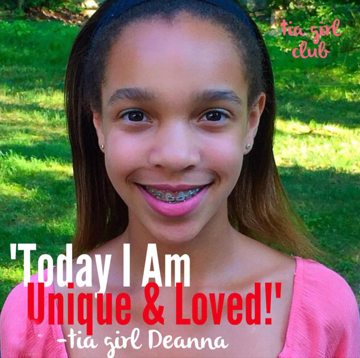 Vanessa's goal is to give girls a vocabulary of empowerment and introduce tween girls to female role models that will inspire them to fulfill their own dreams. Going forward each monthly Treasure Box includes information on what TIA Girl Club calls, a female trail blazer. Past trail blazers have included a TV Journalist, a ballet dancer, a CEO, and a filmmaker. "We want to empower young girls so they will have the tools to create more positive, engaged and fully realized lives for themselves." The TIA Trading Card is TIA Girl Club's version of a baseball trading card. Each box is customized to that month's trail blazer.
What's next? "I have a big vision. I see TIA Girl Club Houses around the country like American Girl Doll stores. I'm starting a movement to support tweens."  Vanessa has a lot of plans on deck and is working to build her online community. "It's amazing how far I've come. My kids are really proud of what I've created and they are both involved in running the business."  Vanessa has learned that you can breathe your way through anything and choose a positive reaction….. just like a TIA Girl.
VentureMom Tip
Reach out to online resources to get necessary funding.