"Holly Hurd is a dynamic and engaging speaker! In her presentation ("Starting Your Own Business"), Holly shared stories of success from VentureMoms from across the country and discussed the five key components to starting your own venture. The audience left the presentation with great advice and actionable suggestions! I highly recommend Holly to those who are contemplating the possibility of starting a new business."
-Kathy Saulitis, Not-for-Profit Consultant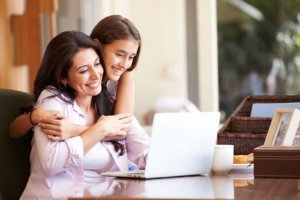 "Holly Hurd and her VentureMom blog are fabulous! I recently heard Holly speak at a DCA program. VentureMom is a successful and smart business which supports and promotes the female entrepreneur in all of us. Holly's profiles of women starting their own businesses are inspiring and awakening, I loved it!!"
-Kathleen Haire
"I first learned about VentureMom, through a friend who lives in CT. She and I were chatting about my college counseling business, and my new high school and college process organizer called The EDWIN (Educational Winners) when she suggested I reach out to Holly to feature my product in her marketplace. As a Californian, Holly could not have been more approachable and enthusiastic about supporting my goals to reach a broader audience. Within days The EDWIN was promoted securing multiple sales that have continued over the past few years. VentureMom continues to promote The EDWIN in meaningful ways while also connecting me to other like minded professional women. I am grateful for VentureMom's ongoing support! Thank you!"
-Candice Frankel
"I first learned about VentureMom, through a friend who lives in CT. She and I were chatting about my college counseling business, and my new high school and college process organizer called The EDWIN (Educational Winners) when she suggested I reach out to Holly to feature my product in her marketplace. As a Californian, Holly could not have been more approachable and enthusiastic about supporting my goals to reach a broader audience. Within days The EDWIN was promoted securing multiple sales that have continued over the past few years. VentureMom continues to promote The EDWIN in meaningful ways while also connecting me to other like minded professional women. I am grateful for VentureMom's ongoing support! Thank you!"
-Candice Frankel
"When I stumbled upon VentureMom.com I sighed in relief, I'm not alone."
-Gabby
"VentureMom.com has been a great resource for me in so many ways. The site has introduced me to many women who are out there creating their own ventures. Through VentureMom.com I have been able to connect with like-minded moms in my community to help grow my own business and support my endeavors. The publicity from my featured article has helped create a buzz about my projects too. Whenever I start to lose my own momentum, I know I can turn to VentureMom.com for inspiration and support! Thanks VentureMom!"
-Noelle Henderson, Design by Noelle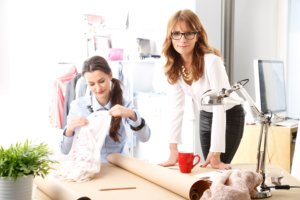 "I recently attended Holly Hurd's lecture at the Darien Community Association, "Starting Your Own Business." Holly described insightful and actionable advice and tips drawing from her personal experience as a business-woman and that of the hundreds of mother/entrepreneurs she's interviewed over the years. Learning about the experiences of the many successful. VentureMoms was inspiring and informative, and I walked away with concrete takeaways to apply to my own business. Beyond that, Holly's presentation of the many VentureMoms she's interviewed was fascinating and fun, and Holly's deep passion for female entrepreneurship is infectious."
-Kelly Ingraham of Kelly Ingraham Interiors
Within days of my bio going out, I got new sales as well as a friend helping me with a logo after reading I didn't have one! I have had such positive responses from the site and it inspired me to forward it to other mom friends who could benefit from it. It gave me exposure that I never would have gotten on my own. It is such a positive/uplifting idea and website. I know it will be a national sensation!!
If you have a venture or can help others with your talents and skills get on this site!!"
-Debra, Decoupage by Debra
"Holly featured me in a VentureMom blog post back in 2010, when my college consulting business was in its "infant stage". I had taken an online course and attended seminars and workshops, and felt like I was ready to go, but I was unsure about how to get the word out. I had been working pro bono with friends' high school kids, hoping to gain some traction through references and exposure.
After Holly wrote an accurate and informational profile of me and my business, I received an email from an acquaintance (who until this point did not know about my new career focus), asking if I might work with her oldest child. This was the first fee-based consignment, and it would not have materialized without the Venture Mom profile.
Fortunately, the process went well, and that mom has referred me to others, and I am now working with her third and youngest child, six years later! Because my "product" involves personal skills and knowledge of the admissions process, my reputation really depends on word of mouth. Holly and VentureMom were there at the start to get that information out! So, I believe I owe a large part of my current success to that initial article. Thank you, Holly!"
-Pamela Pik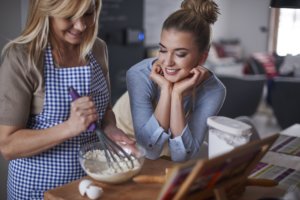 "You were awesome! I couldn't believe it when you said you just started speaking. I would have thought you were a regular on the circuit. It was well thought out, salient and VERY interesting! Well done. I was so impressed.
Whitney Williams, Regarding the speech for Women's Charity League in New Canaan, CT
The networking possibilities on VentureMom.com are almost endless."
– Taylor Tait