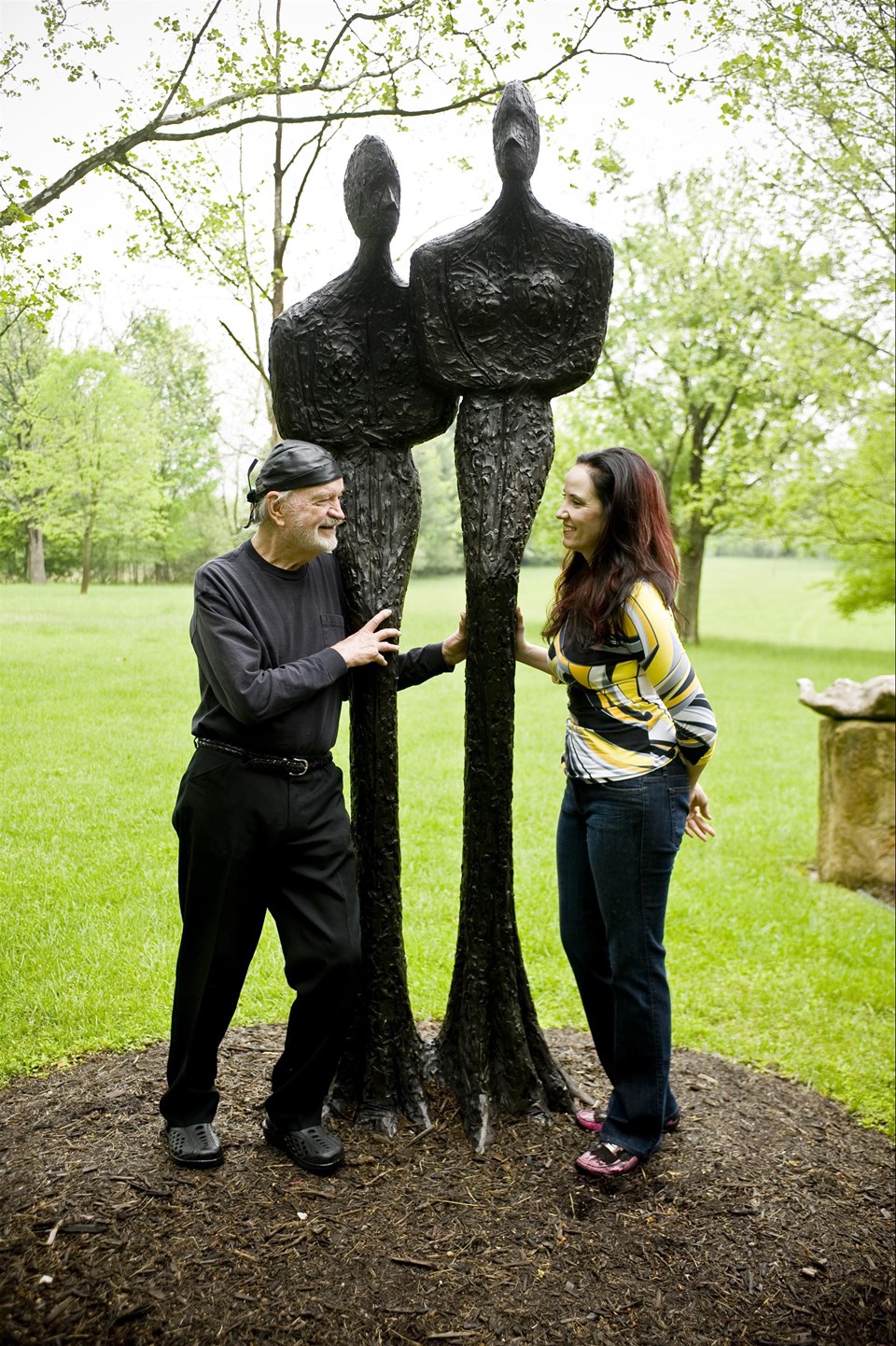 Working with a creative person can change your life. That's how Susan Hostetler feels after her
30 plus years working with her late husband, the artist David Hostetler. In the 1980s, a friend
set them up on a blind date in Boston. They spent a lot of time on the phone getting to know
each other so when they finally lived in the same place, the relationship had gelled.
David had a career showcasing his carved wood sculpture in National museums. Susan learned
about his art making and inspirations being so close to his work and his creative process. But he
needed someone to share him with the world. "I became not only his wife but also his agent."
Susan had come from sales, so marketing an artist came naturally. Not only that, shortly after
their marriage, David retired as a full professor of sculpture from Ohio University in 1985, so he
could focus one hundred percent of his time on creating.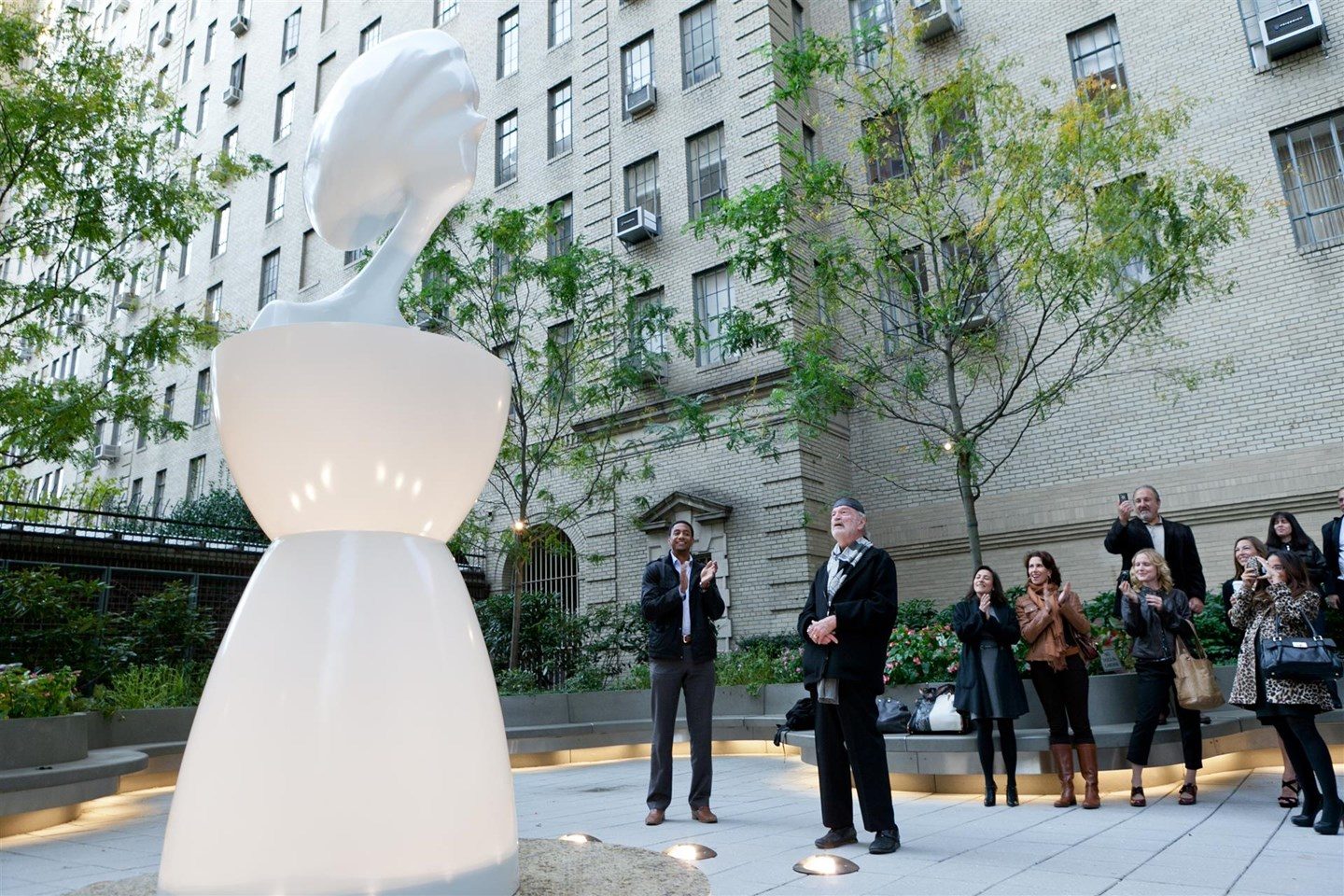 David Hostetler was a wood carver and bronze sculptor of works capturing the female form. His
art career spanned more than 69 years, progressing from folk images to stylized forms. In
addition to the art and academic worlds, he explored farming, antique restoration, drumming in
his jazz band and collecting Americana. Susan and David lived in Ohio in the winters and in
Nantucket in the summers, where David had been visiting since the 1970s.David opened his
own gallery in 1983 on Old South Wharf, together they bought an expanded gallery on Centre
Street which features his work and the artwork of others.
Hostetler first entered the artistic world by accident. During World War II, he suffered a
shrapnel wound in the leg during a training exercise in California. While recuperating for six
months, he became interested in art after receiving drawing materials from a Red Cross
volunteer. This marked Hostetler's epiphany. Hostetler worked with indigenous hardwoods
including elm, cherry, catalpa, white oak, walnut and maple as well as exotic woods of
purpleheart, ziricote, lacewood and pink ivory, in addition to bronze.
Hostetler said that his career has been a continuous quest to showcase the nature of women.
He gathered inspiration form the goddess Asherah who represented to him the all-
encompassing power of women.
Susan now runs the gallery and works as an art consultant, but she also has other art projects,
"When David became ill, we spent a lot of time in hospitals, and I noticed that the art was
lacking." Susan is now working with the photography students at the Mass College of Art to
develop collections for geriatric hospitals and memory care units. "I'm encouraging the
students to showcase activities that would spark conversations between residents and their
families. If they see an image of a woman making pies or friends playing pool, it might open up
a memory of a loved one baking or a place where the resident spent time with friends. It's a
touchstone for connecting. There is much literature on how art in hospitals and care centers can help patients and families connect and heal."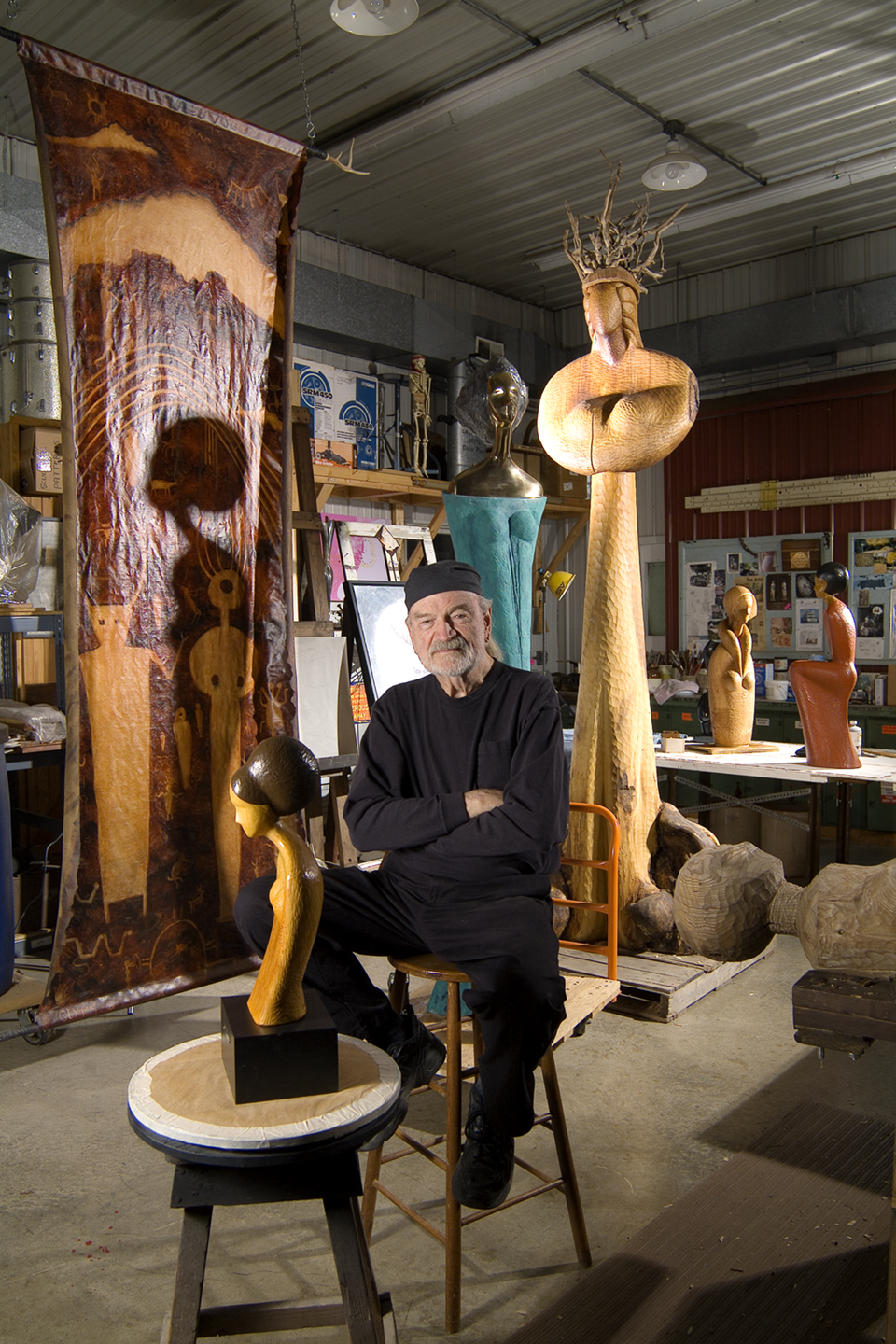 Susan spends a lot of time connecting with the collectors of David's work. "When there is a
change of status, like a divorce or a death, his works come back to me." Through Susan's efforts
and the uniqueness of her husband's work, it is now found in more than 25 museums and
galleries, including the Museum of Fine Arts in Boston, the Milwaukee Museum and the Butler
Institute of American Art in Youngstown, Ohio. Pieces in public collections can be found from
Nantucket to New York and beyond.
Susan loved what she's doing and says, "Every time I pick up a rock, I find a trail of pebbles to
guide me." Wow….I love that.
VentureMom Tip
Don't be afraid to pick up the rock.
Find Susan in the VentureMomPinkBook.com HERE and. be sure to tell her VentureMom sent you.