She drew her idea on the back of an envelope and then made it happen. Susan Fish was rushing to church  and it was pouring rain.  She wanted something that would cover her head and that she could throw on over her dress and her bag. She shared her idea with her daughter-in-law and then got to work.
Makes a great Mother's Day Gift – Buy Now
Black & Blue Leopard   Taupe and Black   Navy & Orange
What was the genesis of your idea? Were you having wine with friends and threw out a crazy idea and now it's a business? Did you always dream of doing something and now it's a reality? Or were you doing something, and someone said, you should sell those?
A few years ago, I was on my way to church and needed something to just "throw over my dress" that looked fashionable and was functional at the same time, to keep the rain off my clothing and my purse. I drew a rough design on the back of a church envelope of what I thought I would like to wear. I didn't know exactly what I was looking for so I started shopping. I still could not find what I was looking for.
I showed the drawing to my daughter-in-law, Lori and she liked it and said she could make it. I thought I would go to the fabric store and pick up a pattern for a poncho. There was no poncho pattern to be found. I ended up with patterns of several options for various types of rain wear. In the end, my daughter-in-law and I ended up designing our own pattern.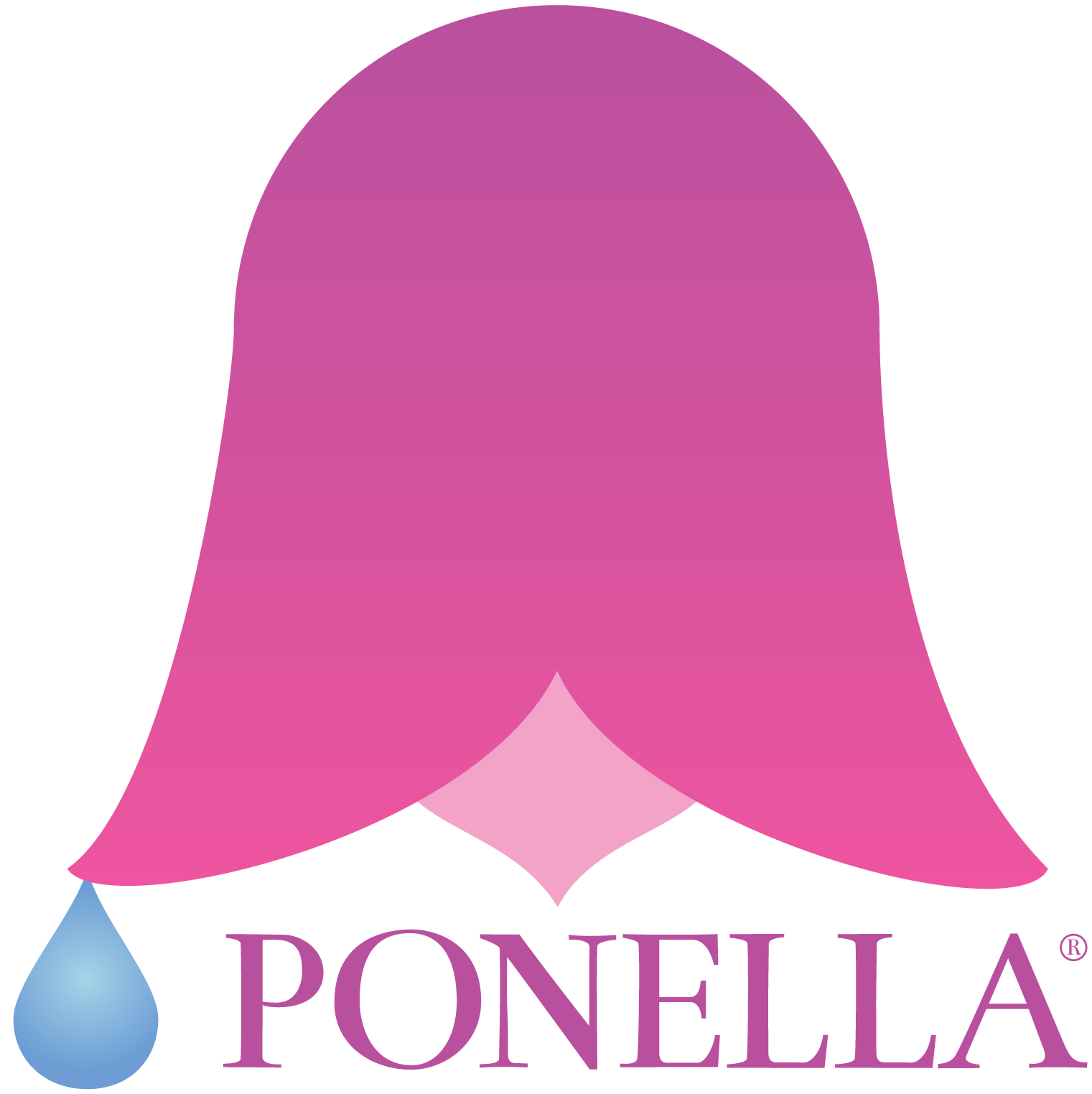 How did you come up with your product name? What is the significance? Did a family member chime in?
Lori actually came up with the name Ponella: No need for an umbrella with Ponella! Pon (poncho), ella (umbrella). I thought it was very creative. The tulip is my favorite flower, so we just turned it upside down to look more like a poncho and that became our logo.
I thought we ought to patent our poncho design since there was no pattern like it; however, after looking for and asking about a patent attorney which, by the way, do not exist in Bloomington, IL, I found someone who could advise us in Champaign, IL. He explained you cannot patent a "generic" item such as a poncho, jeans, pants, etc. We ended up registering a trademark for our name Ponella, instead. It was a proud moment.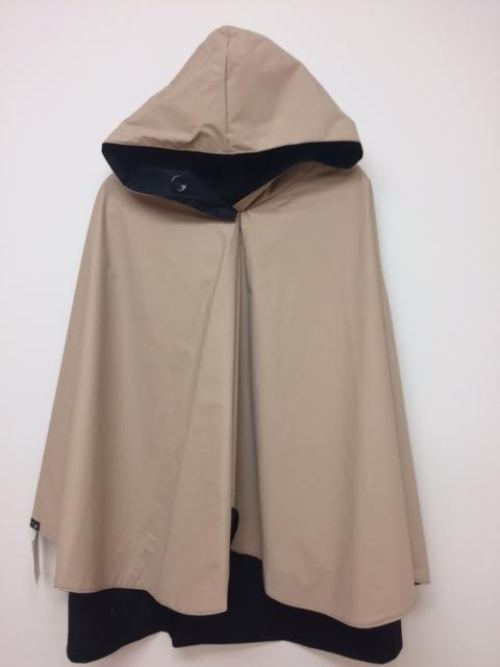 What was the process of getting set up? Did you have manufacturing issues?
Lori is the seamstress for Ponella. She constructs each garment and has come up with quite a system of production. Go, Lori!! I, on the other hand, market our product and order fabrics, buttons, and supplies.
Who set up your web site? Your kids? Your neighbor? Did you have any technical challenges?
I set up our site 5 years ago on Etsy, but my son in law, the techy one, actually got us a .com in the virtual world. He also created a Ponella video with my daughter and granddaughter as the models. It has truly been a family affair.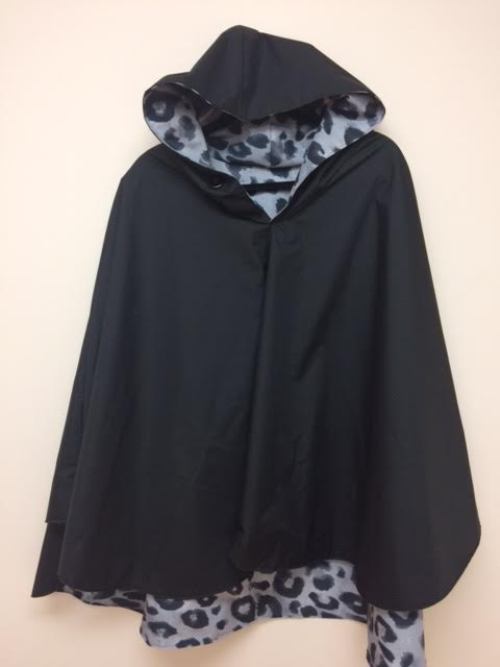 What was your first sale or client? How did you get it? How did it make you feel? Did word of mouth help you get clients or sales?
Although, my wonderful friends were my first clients, I have traveled in the surrounding areas popping into boutiques to show them the Ponella. We are currently in 2 boutiques in a 60 mile radius. Also, we have friends in small businesses and conferences that have featured us seasonally. Our best sales are in the Spring and Fall.
How does it make your feel that you have your own business?
I love fashion and Ponella was a dream of mine that finally came true. It's not about how much money I can make with the business, but rather the satisfaction I have garnered from this project.
It has truly been an adventure for us both myself and Lori, in learning how to develop a business from the ground level. It has been fun, and frustrating, and very rewarding. Our hope is that our Ponella will become the go-to rainwear in every woman's wardrobe. Enjoy!