She began her career in fashion but how did she get to tennis wear? Sue Campbell was a production assistant in charge of buying trim for high end dresses. She then went on to Nine West Shoes and worked on the Jervin and Fisher Comuto lines. "I left my career when my husband was transferred to New Hampshire."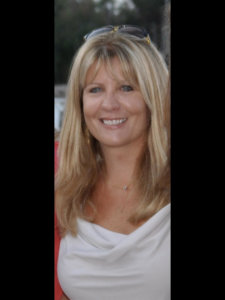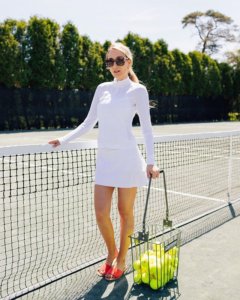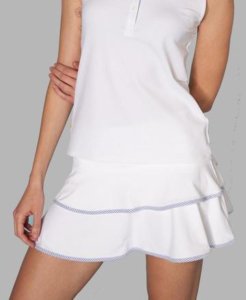 But once her two girls got older; Sue wanted a new venture. "We had a place in Florida and were spending time there, but I wasn't ready to settle into a retirement kind of lifestyle." What to do? She had a few ideas but nothing was gelling with what her passions were.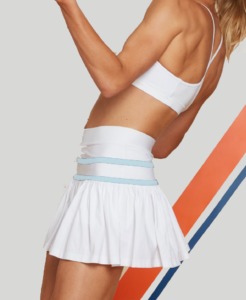 Sue grew up playing tennis and in her adult life was always involved in tennis groups and teams. When her family moved back to Connecticut, she was playing a lot more, but says, "I couldn't find cute tennis outfits. At the bigger stores the clothing was more sporty than feminine. There must be other lines." This gave Sue an idea that she could get excited about.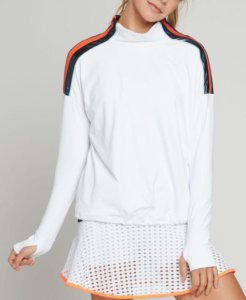 "I took my daughters with me and attended the athleisurewear trade show to see what was available." Sue wanted to find some lines that would go from the tennis court or yoga studio to lunch or cocktails. "So many women spend all day in their workout clothes and run around town doing errands or dropping the kids at their activities. These women want to look great on the court and off."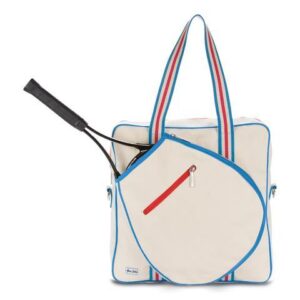 She found several beautiful high-end lines of tennis and athleisurewear that weren't readily available in her area. "I sourced the cutest, flirty, high end gear that I knew my peers would love." This cemented her idea. Sue had decided she'd open a shop in her home and began to place orders from her newfound sources.
Now she needed a name. "It sort of popped into my head. On a pad of paper, I began to write words that were associated with tennis and thinking of the court and wanted to offer orders online – Order on the Court jumped out and that was it."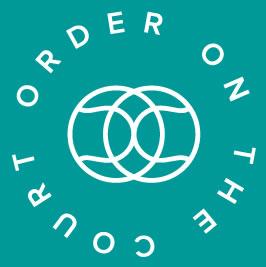 Initially, Sue began offering her darling tennis and sportswear at a few trunk shows. She did all of this while she was in the process of setting up her payment processing and getting business cards and designing a web site. Now that her girls were out of the house, the third floor in her home was the perfect place for a showroom/shop. So that is what it became.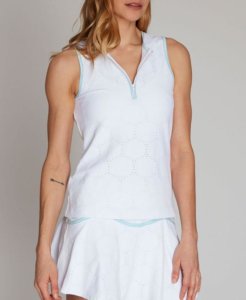 How did she get her branding and logo? "I was talking with a friend, another woman who has a clothing store. She referred me to her daughter who was amazing and made it all happen, including the web site." Sue learned so much in such a short time. Getting up and running was all available online, she just had to execute.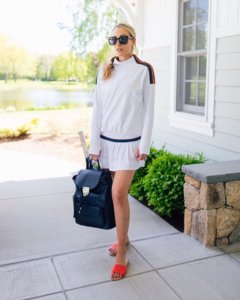 The line is darling and will make any woman feel like a pro when on the court and she'll still look great when running around town. Sue has added some accessories like tennis bags and backpacks, towels and even shoes (channeling her former career). Sue says, "This is the perfect venture. I can travel and manage everything on my computer from wherever I am." Her husband loves the fact that they can travel when they want, and he loves what his wife has created.
Sue says, "Life doesn't stop after your kids leave the nest. Who knows where it will go but it's so much fun."
VentureMom Tip
Fill a void in the marketplace in something that you really love.