She had a dream about making a handbag by cutting up a sofa, but how did Stephanie Wheat take that dream and make it a reality. She'll tell you it was out of necessity but whatever got her there, she did it because she knew she could.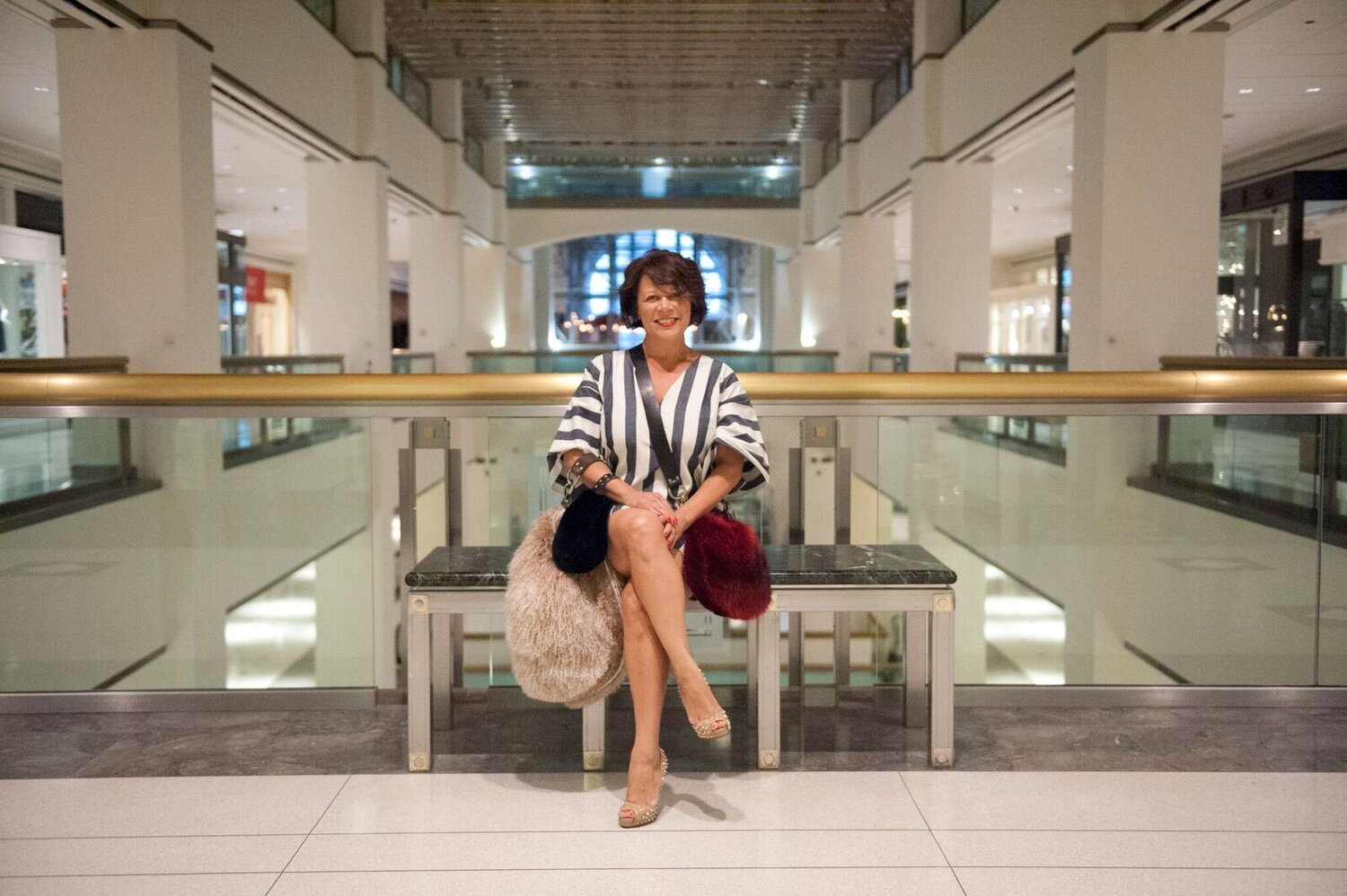 What did you used to do and how do you think your past career or interests are guiding your current business?
My son Jason, was one when I started my business. I finished my commercial pilot's ratings when I was 5 months pregnant and suddenly single. I knew I'd have to get creative to find a way to keep my son at home with me and knew aviation was not going to be a way to stay close to home.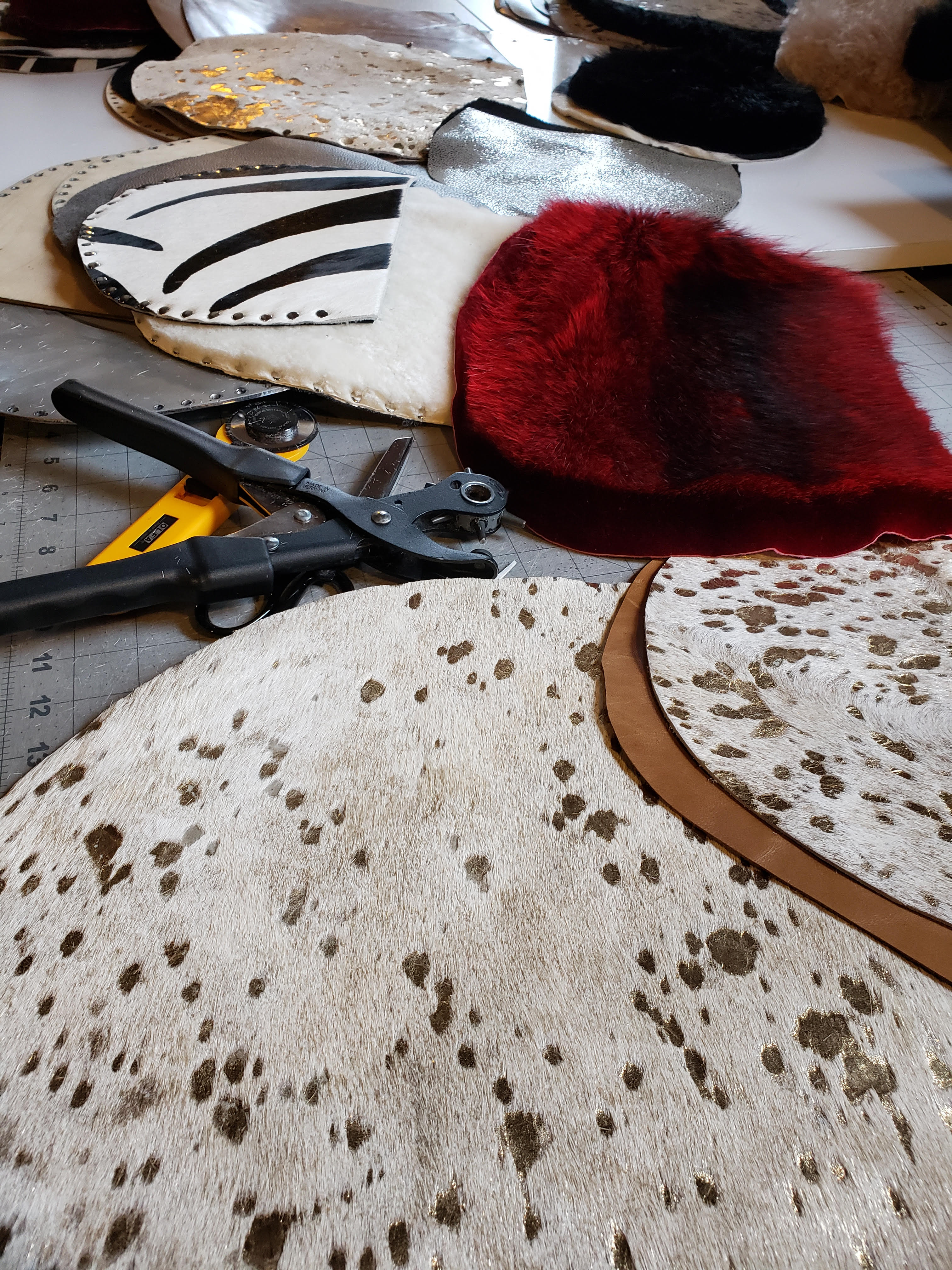 I had an epiphany that was a few months in the making. YES, you can arrive at an epiphany through work. I sat down at my dining room table twice a week after my son fell asleep and journaled what I wanted my story to look like. I wanted a business that I could do from home while my son was with me. Something that I could travel all over the world and do. I wanted to employ and inspire women to invest in themselves and honor motherhood in whatever way felt right for their families.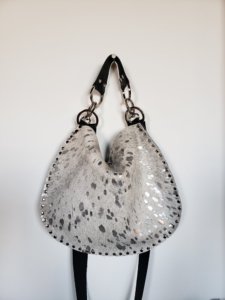 I wanted to show others that you can reinvent yourself and start anew with a little incentive called necessity. I had no choice, I had to get creative and realized that making something isn't as hard as it seems. I'd never done anything artistic other than writing but I noted that all the things that are made for example in China were done so not by people who automatically considered themselves creative, but it was a technical sort of ability. I just had to come up with something to make!
To answer the question, being a mother and pilot taught me I could do anything.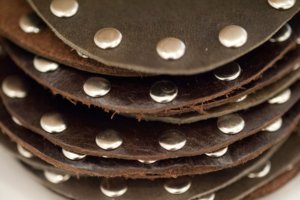 What was the genesis of your idea? Were you having wine with friends and threw out a crazy idea and now it's a business? Did you always dream of doing something and now it's a reality?
The idea started with a money clip for woman. I started gluing crystals on money clips with epoxy that holds planes together. 😊 I started handbags when my son was 3 years old after having a dream where I took a pair of scissors to a sofa and made a handbag out of it. I woke up and realized that upholstery grade leather is the best leather and I made one that day. Just sat down with a piece of really good leather and cut it into the shape I'd made in my dream. I riveted it together because I didn't know how to sew. I carried it to a trunk show where I was going to sell my money clips and ended up pre-selling 7 bags for $400 each. I realized I was onto something.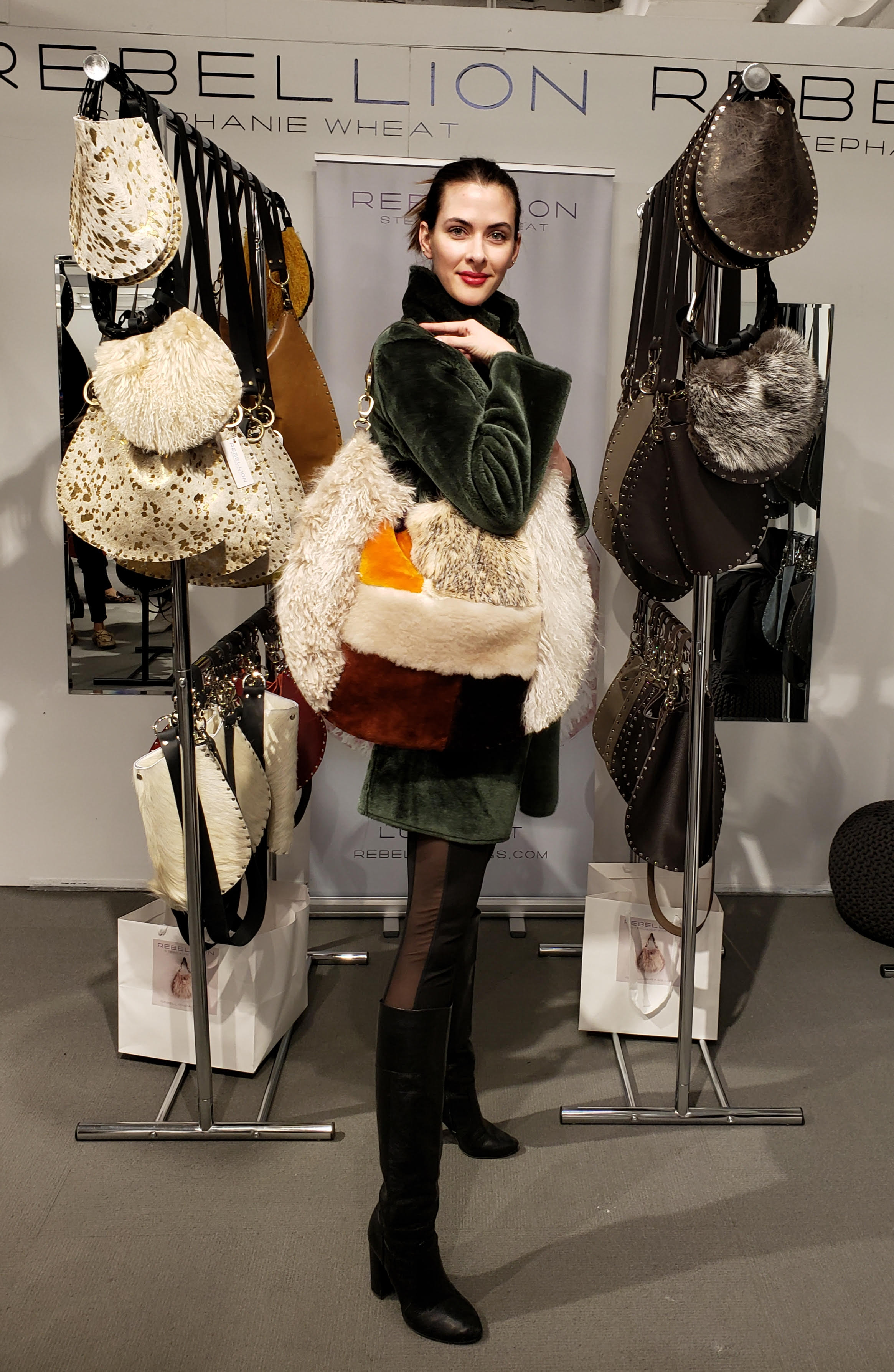 How did you come up with your business name? What is the significance? Did a family member chime in? Is your name related to people or a place in your life?
My business started as EPIPHANY in 2003 but changed to REBELLION in 2015. It spoke to me as a feeling of the times but also to the way I wanted to do business. I am a rule maker which is a fancy way of saying I break bad rules. I wanted to make being a single mom look simple, which is the furthest thing from the truth. I wanted to flip that label on its side and show women that they can be a business owner and take care of their families. I was faking it until I made it.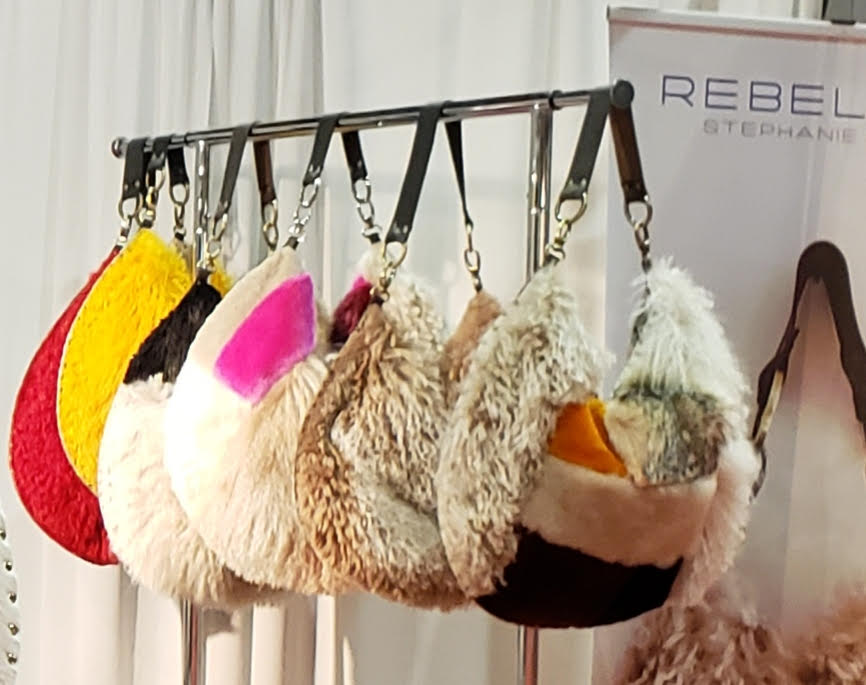 What was the process of getting set up? Did you start with trunk shows? Who helped with your logo, packaging, marketing?
I started with an idea on a piece of paper, crystals, glue and a handmade business card. It was great! It had a sticker from Michael's of money, and I glued crystals on it to look like a money clip which I called The Honey Clip. Haha
Did you have manufacturing issues? Did you do a prototype first? Did you have to order a large amount? 
I made 300 money clips but not until I'd made one that my soon-to-be one year old could drop 100 times without a crystal popping off – that was my test trial!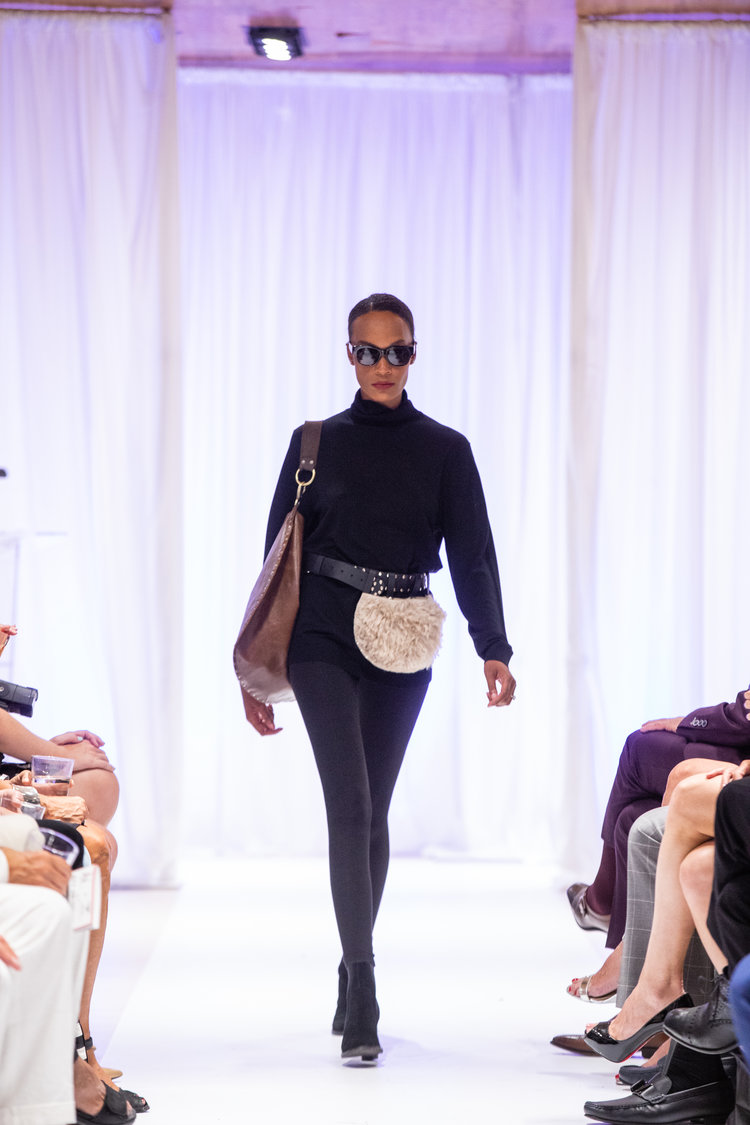 What was your first sale or client? How did you get it?
With my money clips I went out to 25 boutiques and told them I was a designer. They each said the same thing to me. "But woman don't carry money clips." To which I said, "You're right, they don't, but they will." They did. I got 12 accounts in 2 days and sold enough money clips that first year to pay our bills. The handbags started with those 1st 7 sales and also an inquiry from a boutique that first day.
Who set up your web site? Your kids? Your neighbor? Did you have any technical challenges?
I did it on Square Space from a show in Dallas just 2 years ago. It was easy and I'm not good with technology.
How far have you come? Are you in stores now or selling more than ever?
Well, I'm pretty happy that my son is now a senior with an acceptance letter from his number one choice. I'm traveling A LOT to prepare for the expenses of college. I'm in stores around the country and in a few other countries and just got invited to show during Fashion Week in Paris.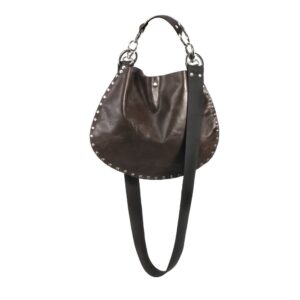 What are your goals going forward? Where do you see your business in one year? Five years?
We currently have a production space with a few employees and are looking for ways to Export. Everyday I learn something new.
What do your family and friends think? How does it make your feel that you have your own business?
My friends are collectors and very supportive. My family is proud of me. I feel like it's a hell of a lot of hard work but so worth it!
VentureMom Tip
Listen to your dreams.