Simplifying led her to a more streamlined business. Connie Cusick was from the sales and marketing side of a communications company. When she left that career after her kids were born, she started The Brown Bumblebee which included French home accessories, a line of self designed handbags and vintage jewelry. "With four shows a year, the house became my showroom and workroom." Then she added 20 or more trunk shows a year outside of her home. This meant packing up boxes of large things and lugging them all over the county as well as leaving her family.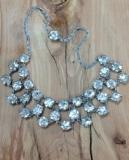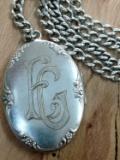 Connie had a love of vintage jewelry and often used pieces in designing her handbag collection. "My clients and friends asked me to make things for them. I started to make more jewelry and I saw an opportunity." Having had enough of giving up her home space and family time, she closed her home accessories business and focused on creating a vintage jewelry collection. "I could take my entire inventory with me in one bag. This was so much more manageable." She began scouring flea markets and estate sales, not only in the US but also in London and Paris and as she says, "unlocking the English silver vaults," looking for vintage things she could repurpose in today's style.

Taking her things to local shops like Dove Coat in Westport, they clamored for her creations. "I know having a creative venture is something I must have in my life." She says that her newly named company, Proof Jewelry "awakens the classic essence of timeless elegance and the splendor of aristocratic inspired status style." Given the Downton Abby craze of late, she seems to be hitting the market with her classically inspired jewelry at the right time.
The Proof Jewelry collection reinterprets vintage pieces from centuries ago. Cusick's gifted eye puts her in a nostalgic league of her own, where her designs evoke a royal bohemian glamour. Showcasing silver cuffs, large lockets from centuries ago, and Equestrian inspired necklaces, Connie wants her jewelry to encourage female confidence and power. "I always hear women say they wish they could do something inspiring and I think they should just do things without fear." Connie's parents were her role models. They are both entrepreneurs who she says taught her that anything is possible.
Given that background and support, Connie has started a social media consulting business with the tag line, "Be a Business Bad Ass." Offering a one day seminar titled Miss Social Boot Camp, Connie will be teaching entrepreneurial women the essentials of creating content for Facebook and Pinterest. "I love the idea of teaching and inspiring other women to grow their businesses."
And how does Proof Jewelry fit into this new part of her life. Connie is working to get her line into larger stores and conducting private sales. Her collections have been featured at the stores Henri Bendel, Mille Raes, Pimlico, and Dovecote and well as in several publications and on line.
Connie muses, "Today with the internet and a web site, you can be global and get sales in your sleep. And I get to stay home with my kids, that's the best part."
Contact: ProofJewelry.com, info@conniecusick.com
VentureMom Tip
Create a venture that is easy to manage and gives your life balance.