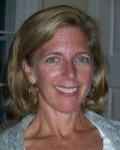 Who knew an Achilles heel injury would lead this mom in a new direction?  After 10 years on Wall Street, Nancy became a stay at home mom when her first son was born.  Feeling the entrepreneurial spirit, she decided to follow in her mom's footsteps and started a paper products company in 1997 – Paper Essentials.
Selling custom photo cards and paper products at Vendor Fairs and by appointment, Nancy's small business thrived.  She loved setting her own hours, being independent and being home for her kids.  Working to compete more effectively, Nancy created a web site for her personal paper business deciding not to add a shopping cart to her site.  But e-commerce had changed the game.  With on line web sites allowing clients to download photos and prepare their cards and stationary directly, Nancy felt she needed to look to another venture.
As an avid exerciser all her life – field hockey, tennis, aerobics, running and swimming, she first discovered mat Pilates in a class with a Russian instructor named Oleg.  Since then, she has been a true believer in the Pilates method of movement and has experience first-hand how Pilates can change a person's life.  Rupturing her left Achilles tendon while playing paddle tennis, Nancy spent 8 weeks in a cast.  "The only thing I could do was get on the floor and do Pilates. I dedicated myself and gained enormous core strength which helped in physical therapy.  In no time, I was back on the court again."
With the stationary business declining, she asked herself, what do I like to do?  She wanted to do something she enjoyed.  During her exploratory phase, she had one hiccup with a real estate appraisal course.  Nancy realized sitting in the first class, real estate appraisal was not for her.  The answer was Pilates.  She spent 14 months getting her certification through classes and hands on experience.  The certification required direct client contact, so many of Nancy's friends volunteered to have her practice on them to learn her new craft.  Class and this initial experience involved many nights and weekends, but after only a year and half, Nancy had her first paying job as a Pilates instructor.  "The market was saturated by instructors, so the first job I got was at night, not ideal, but I had to start somewhere."  Nancy knocked on a lot of doors including the local Ys and fitness clubs. "You have to put yourself out there."
As her reputation grew, Nancy was able to get more convenient class times  She now teaches about 12 classes a week over four weekdays in the mornings.  Nancy finds this schedule ideal and is home when her three boys, ages, 15, 13 and 9 need her after school.  With the population getting older and more and more people getting into Pilates and core workouts, Nancy feels if you are a certified instructor, there will be a continued demand.  With many clients coming to her after injuries, Nancy believes that teaching clients how to incorporate Pilates into an exercise program helps heal and prevent future injury.  She was initially afraid of making the change, "but once I committed, I had to see it through." And now, she knows she made the right decision at the right time.
Contact:  nhloch@yahoo.com
VentureMom Tip
Recognize when your current venture slows due to the economy or may eventually be obsolete due to technology and look to another venture.