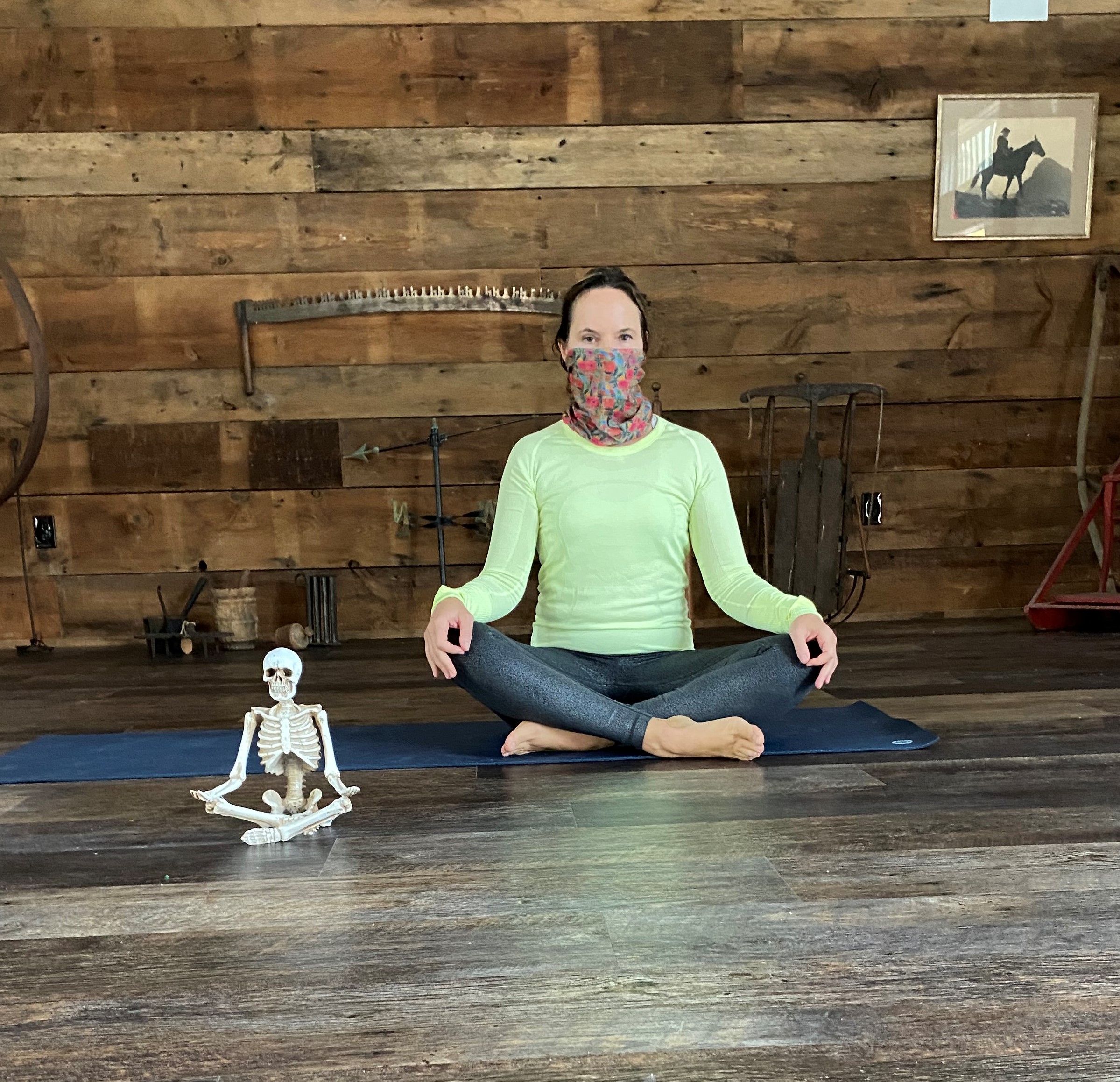 She was in a human resources career for years, so how did she transition to teaching yoga? When she was just out of college, Mary Ann Freeman had a friend who convinced her to attend his yoga class. From that point on, she was hooked and loved her practice of yoga.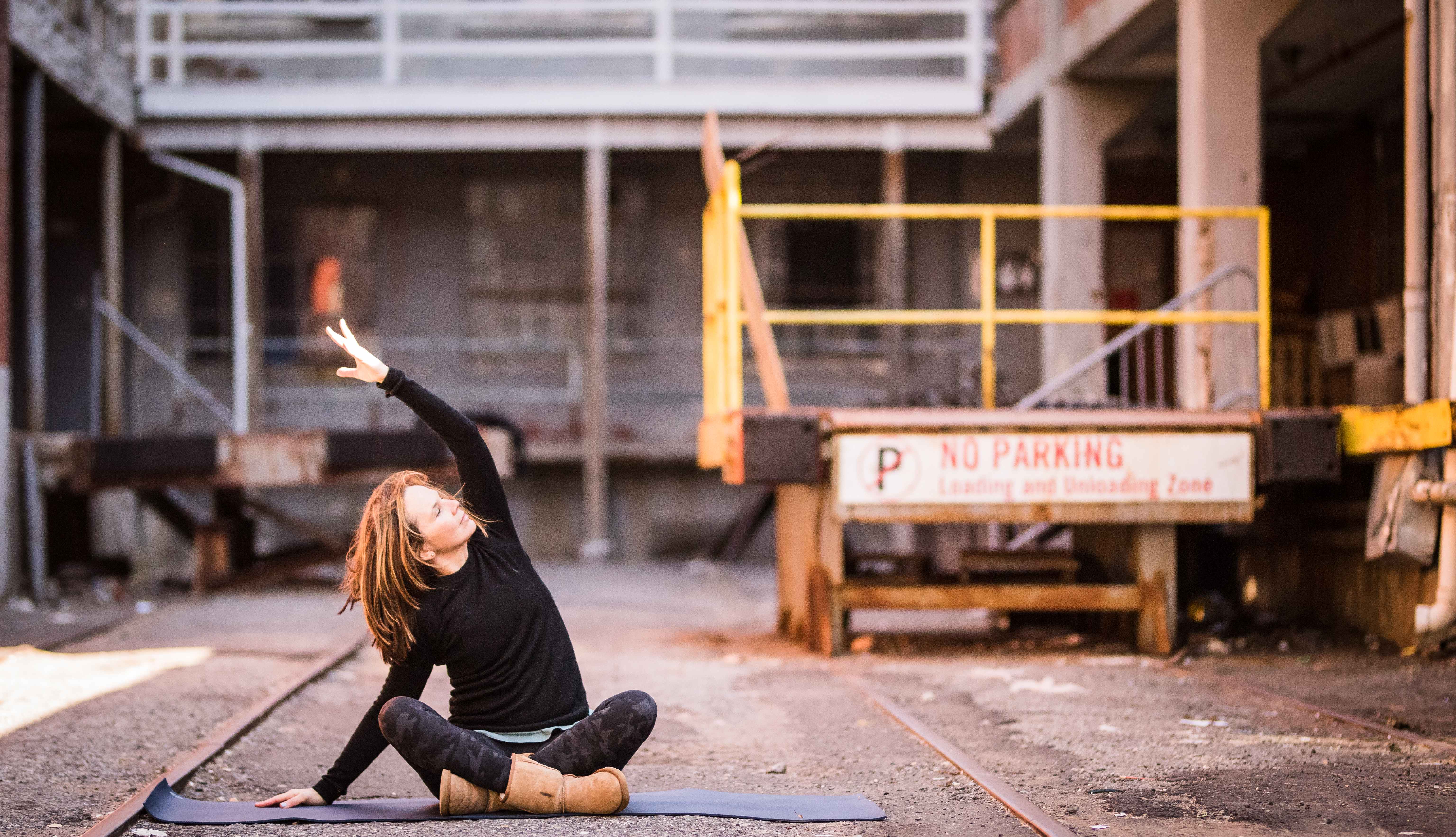 With a move to CT, her first child and a demanding boss, Mary Ann knew she needed to de-stress and yoga helped, "My boss was really strict about me being in the office all the time. I couldn't even take my child to the pediatrician. I didn't want the stress from my job to affect my mood with my child and my yoga really helped me during this time." After her second child, she decided to stay home with her kids.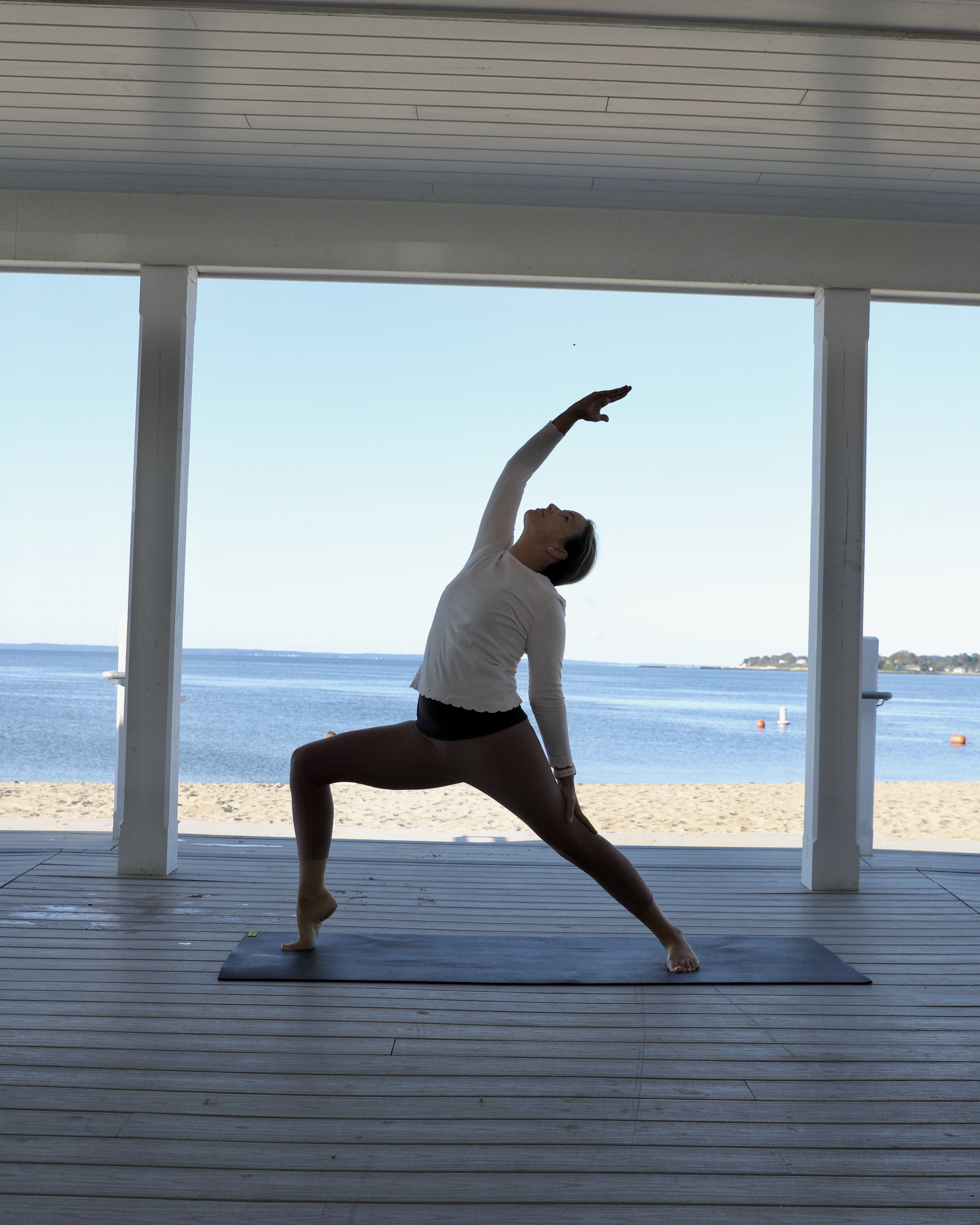 Many of her yoga friends kept telling her she should teach. Mary Ann says, "What? I can't imagine teaching yoga. If it's the right thing to do, I'll know it when it happens." After her kids got to high school, she finally felt the time was right and signed up for a teaching class, "I'm going to do this for me." It was 6 – 7 months of intense training on the weekends. She loved it but still was not convinced she should teach. After encouragement and prodding from a fellow teacher she finally agreed to teach a small class on Saturday mornings. "I was so scared, but I wanted to try it."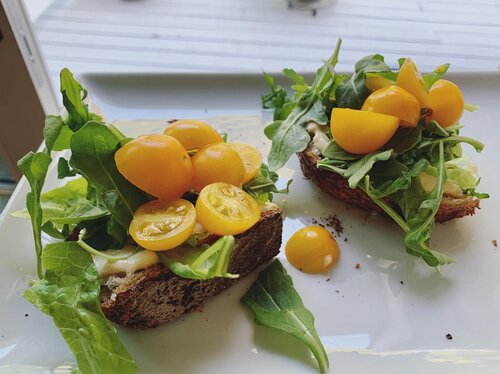 That was the jumping off point. Someone in that class recommended her to teach another class and "It grew organically from there." That was three years ago and now Mary Ann has a full schedule of classes and a strong following of students. "When COVID hit, I began offering Zoom classes online and I've found several outside venues as well."
What is it about yoga? "I leave feeling better. I'm an intuitive, spiritual person and I want to share that grounded feeling that I get from my practice with others." She says that especially in the type-a community we live in and with what is going on in the world, yoga can be so helpful to allow you to take time for yourself.
Food is really important for Mary Ann as well and if you follow her on Instagram, you'll find yummy healthy recipes made of whole foods. "I love cooking and sharing my ideas with my followers."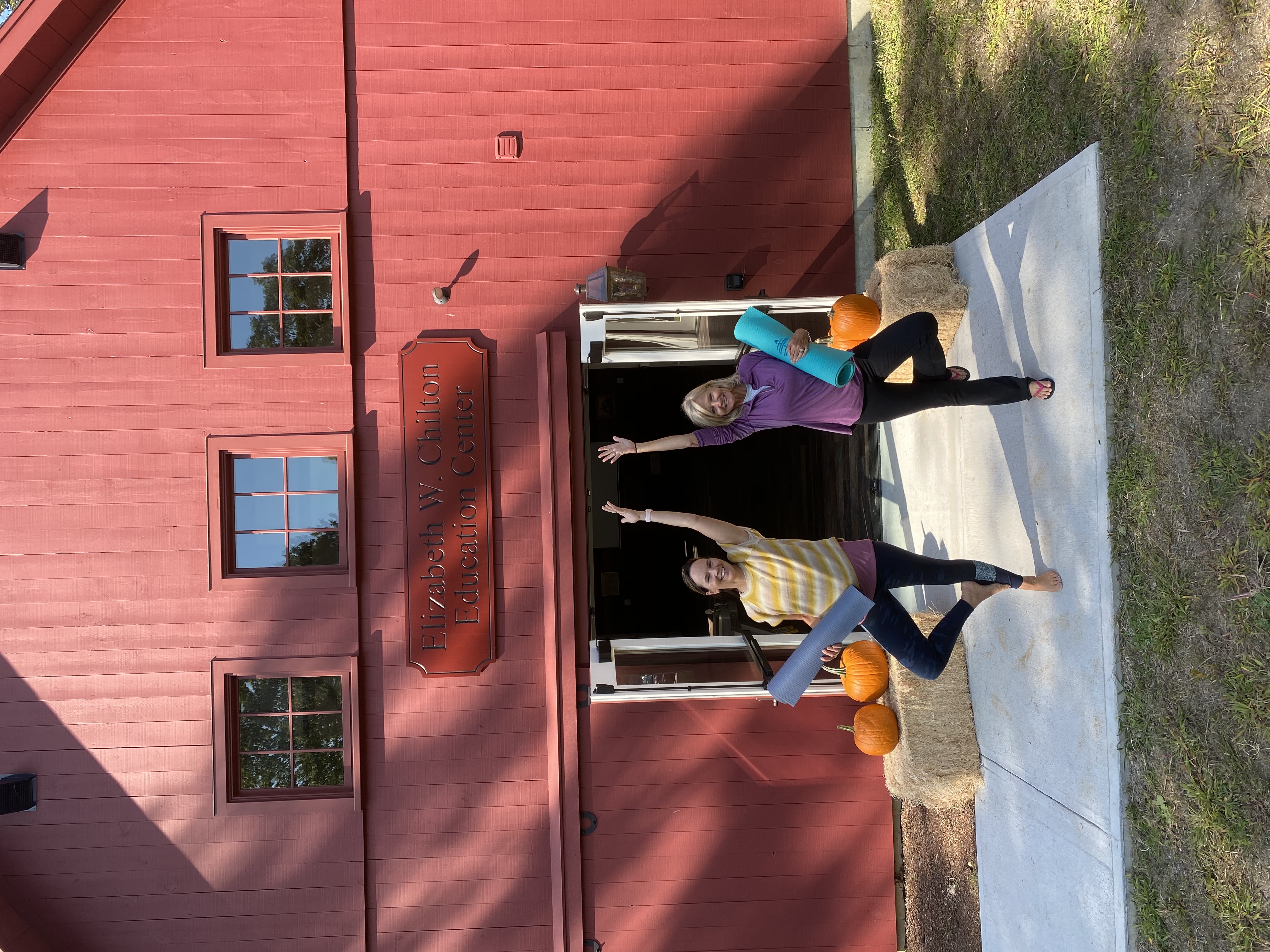 Mary Ann wants her yoga to be a safe haven for women. She continues to learn and is now taking classes in anatomy and meditation. "With all the classes I'm teaching I still find that yoga is a learning process, your practice keeps growing." She feels that yoga helps her live in the moment. "Do the best you can today, you don't know what tomorrow will bring."
VentureMom Tip
Follow your bliss.