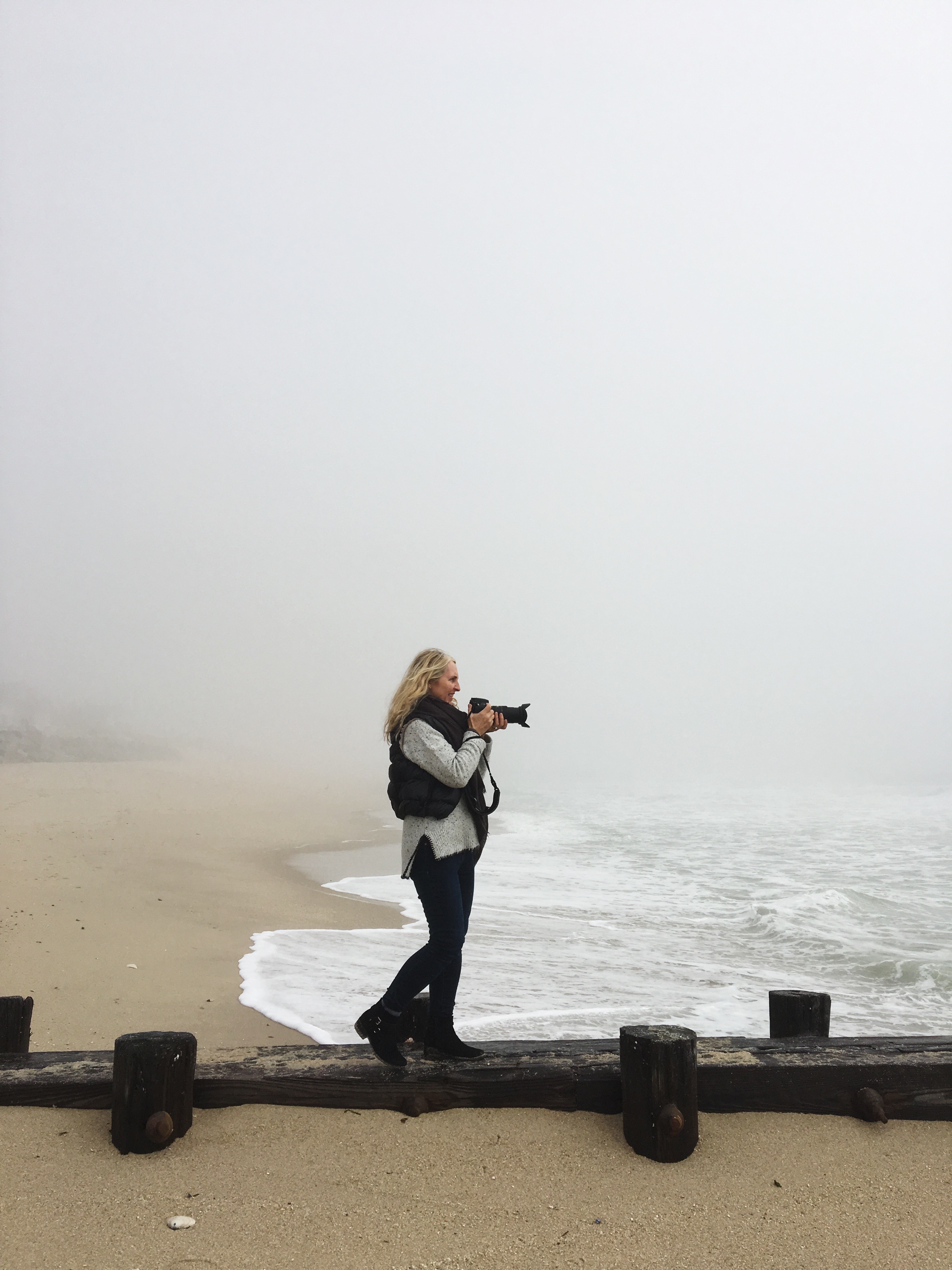 She once focused on the photographs of models and now it's the photographs of water, waves and surfers. Laureen Vellante began as an agent for models and worked in the era with famed photographers such as Richard Avedon and Scavullo. She built her own dark room and began her own collection. In conjunction with her photography, she also spent years flipping houses. "I bought and sold over 20 homes. It was the creative challenge that I loved about the process. Creating interesting spaces and finding solutions to design challenges kept me intrigued."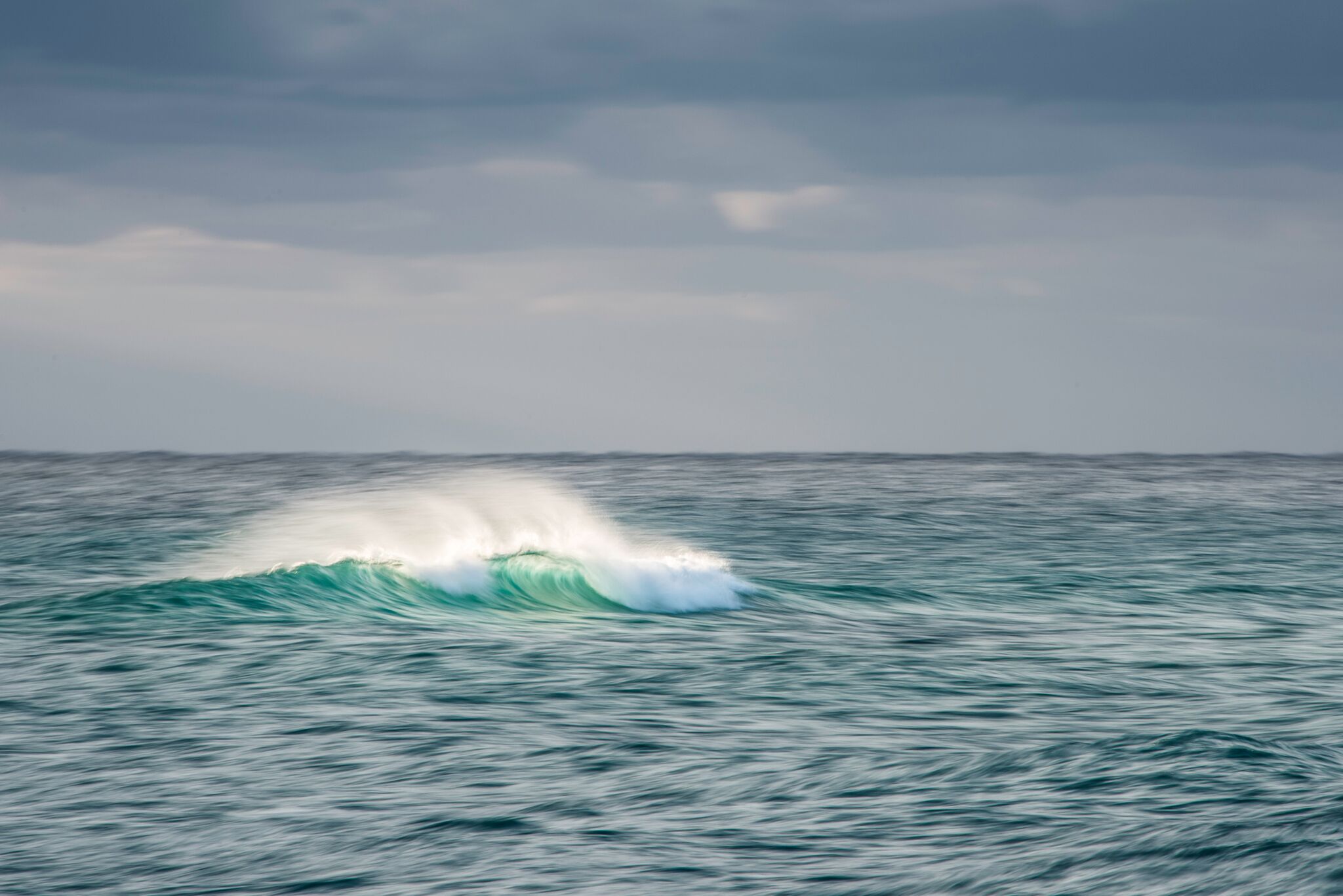 As a photojournalist for newspapers she captured reality, but her own work was about the abstract. Through the years, Laureen loved the coast and had her camera with her wherever she went. She photographed the coast from Maine to Florida and amassed a huge collection of work with hundreds of thousands of shots from all over the country. She is also a storm chaser and loves to capture the furry of the waves and surfers rising to the challenge during storms.
Laureen grew up summering on the Jersey Shore and became obsessed with waves and water and the dichotomy of the calmness vs the destruction they can cause. "My first hand experience with a series of storms and hurricanes propelled me to travel the coastline and create beautiful abstract images."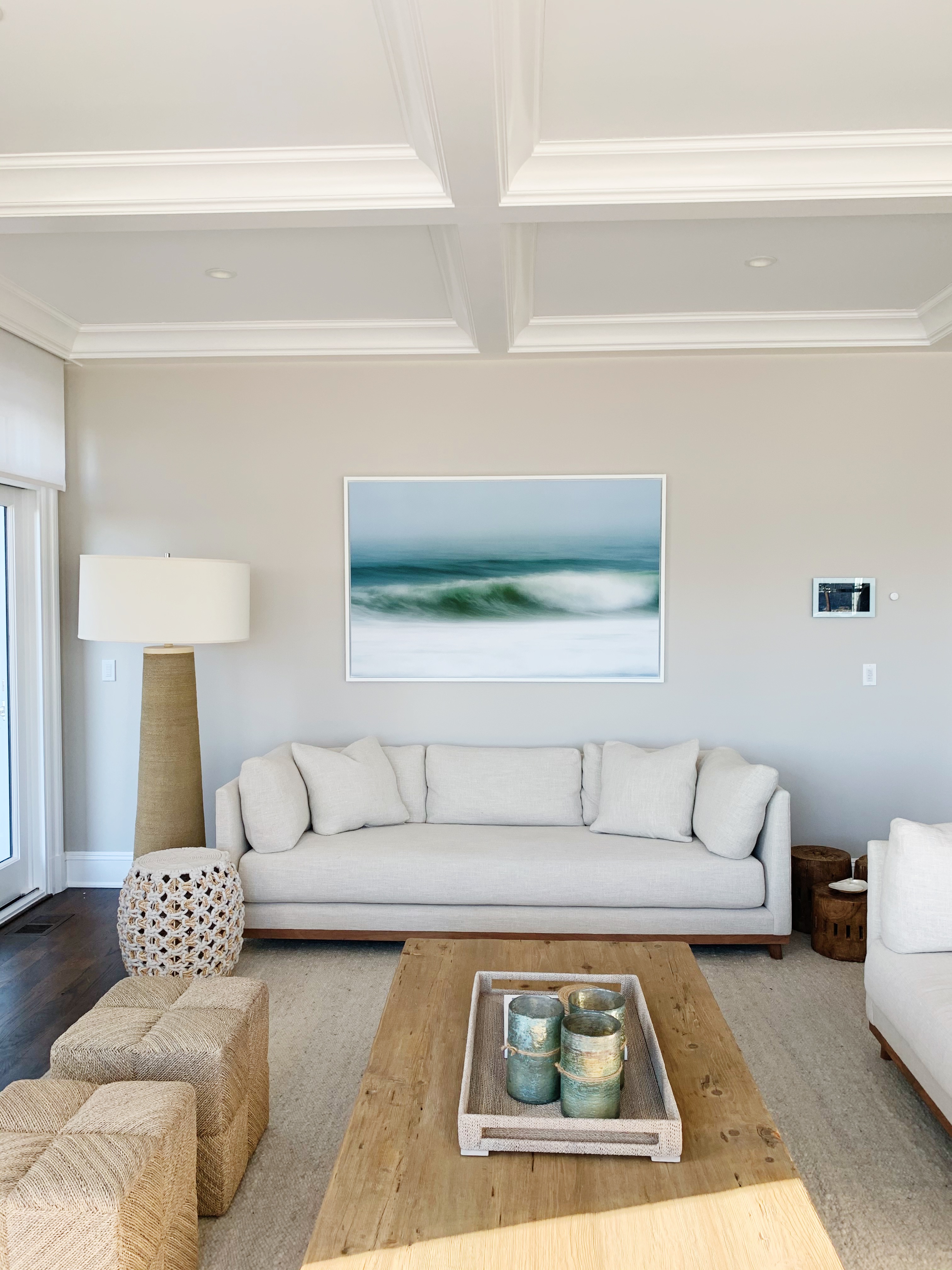 "When I looked at my body of work and talked with my two girls Kendra and Carlyn, I decided it was time to offer my work." Laureen started commissioning a few pieces in local galleries and stores. Word of mouth spread as her artwork garnered a following among owners of coastal homes. Then she was asked to do an installation in a hotel in Charleston, Zero George Street Hotel. "It was so exciting when my work was put in all the guest rooms." And then Wild Common Restaurant used her work as a billboard size installation on a wall of the restaurant.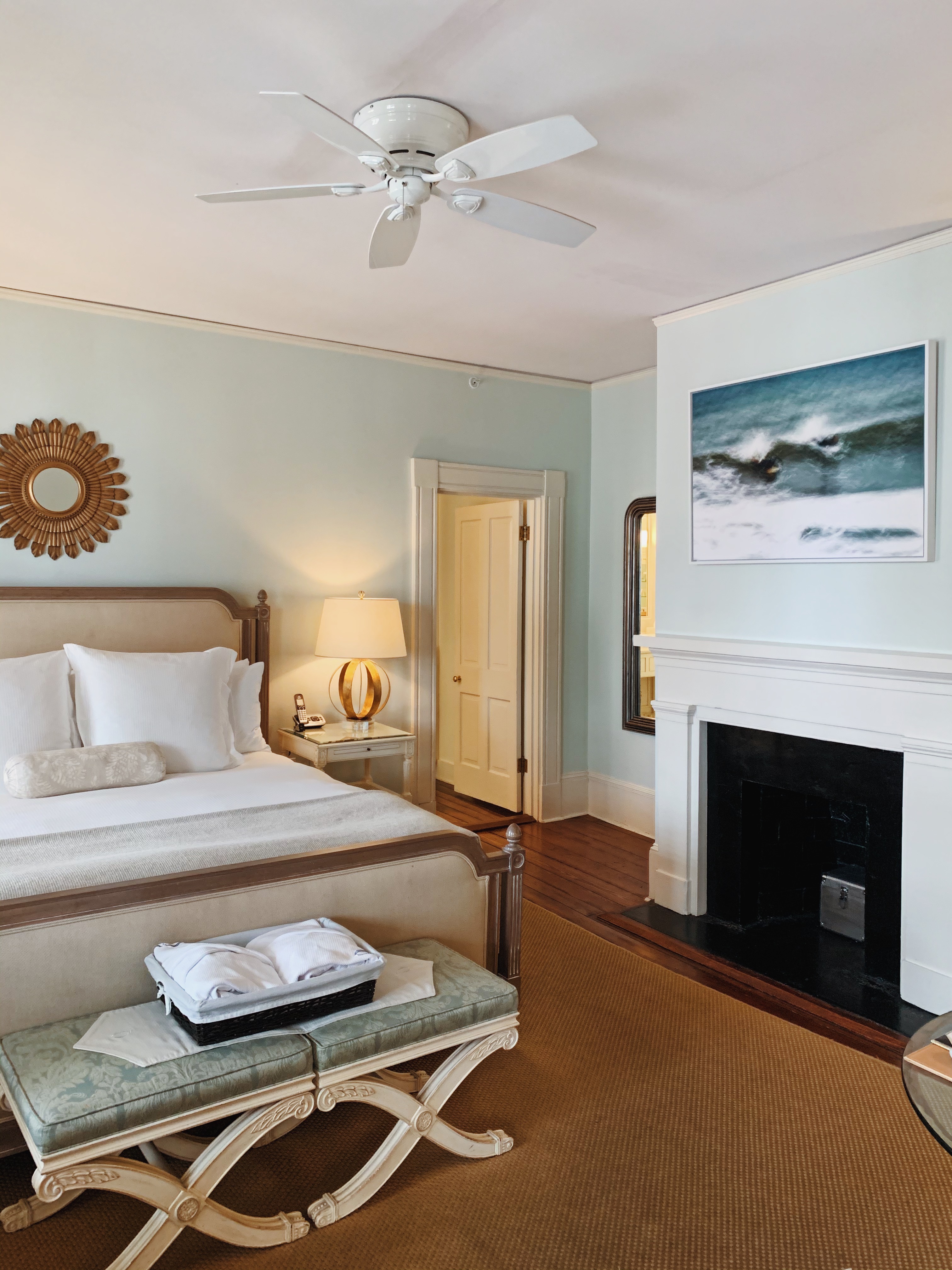 She was on a roll, but Laureen didn't stop there, she and her girls opened a home décor shop in the Hamptons, Destination Haus. Their goal was to showcase artists from around the world and offer home décor items to complement the art. Shoppers can shop a particular destination with an esthetic from that local, and purchase unique home goods that you can't find anywhere else. "We wanted to curate an environment where one could shop hand selected merchandise from their preferred destination." Destination Haus has a huge following and these three women are rocking it.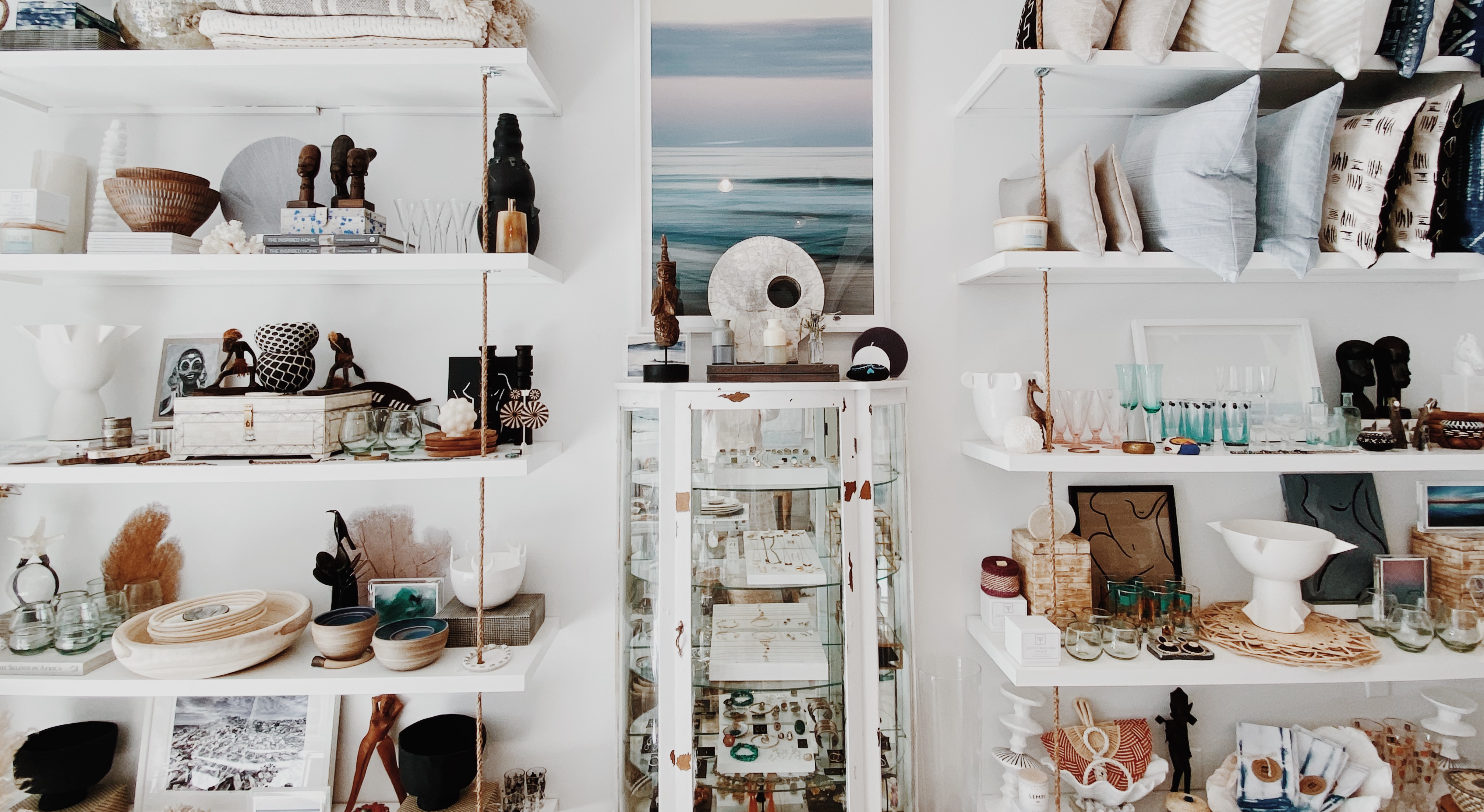 Then they came up with idea to design creative picnics last summer on the beach in the Hamptons with their table top designs. The idea took off.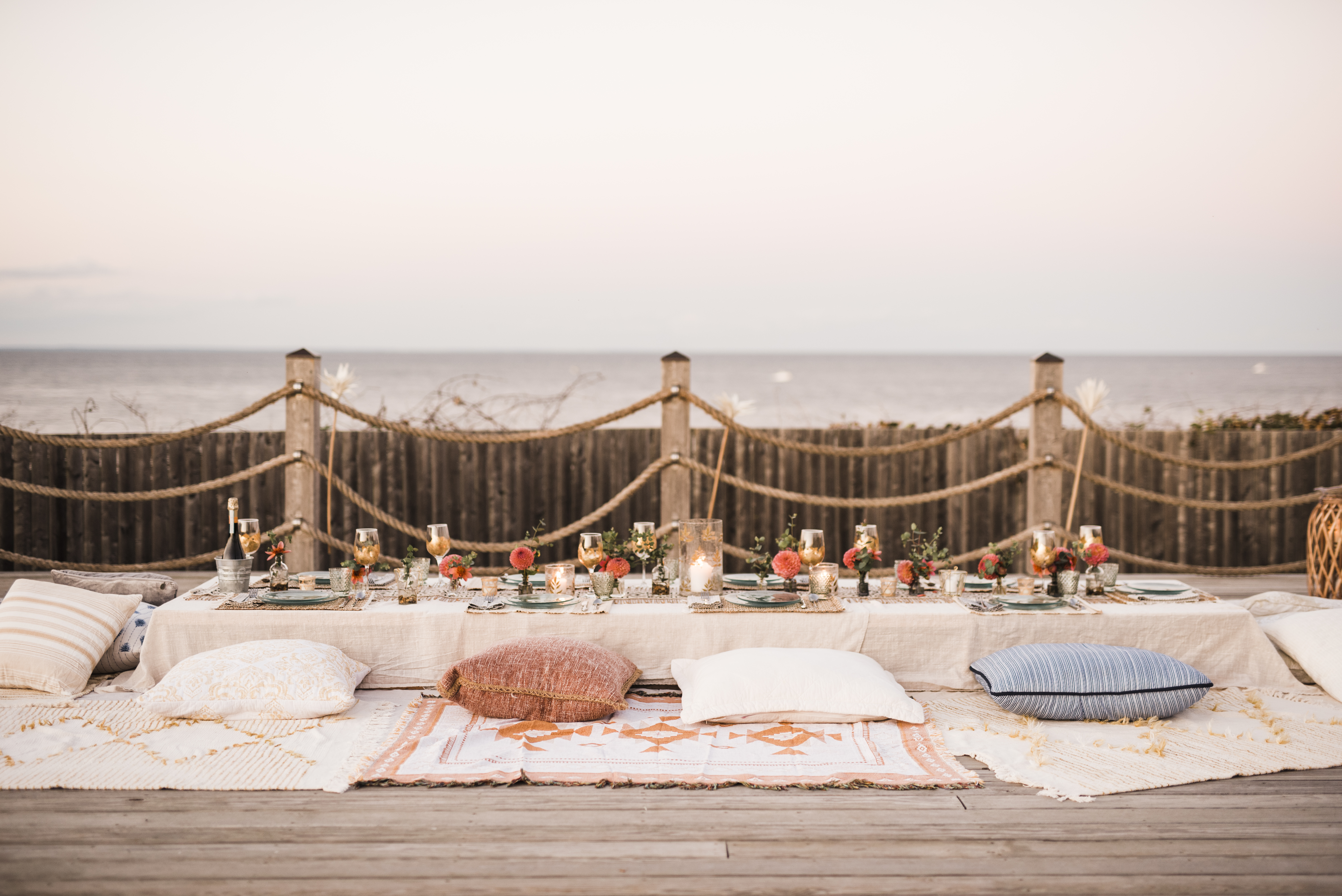 Now they are designing gatherings, and not just on the beach, where their table settings are the star attraction. They hire caterers to do the food and they do the décor.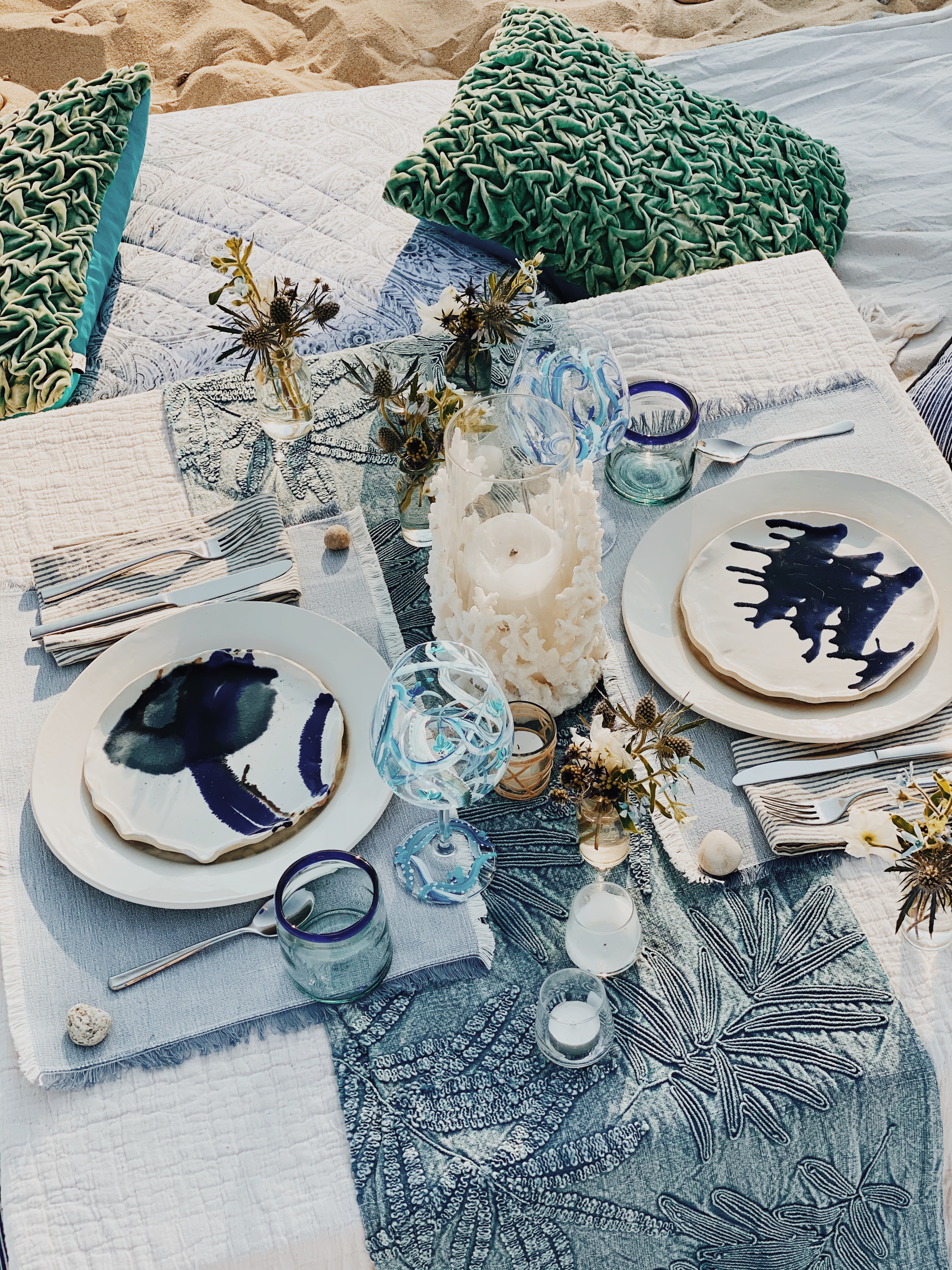 Luxe magazine picked it up and is doing a three page spread on their service for their summer issue this July/August. "We are so busy. It's great."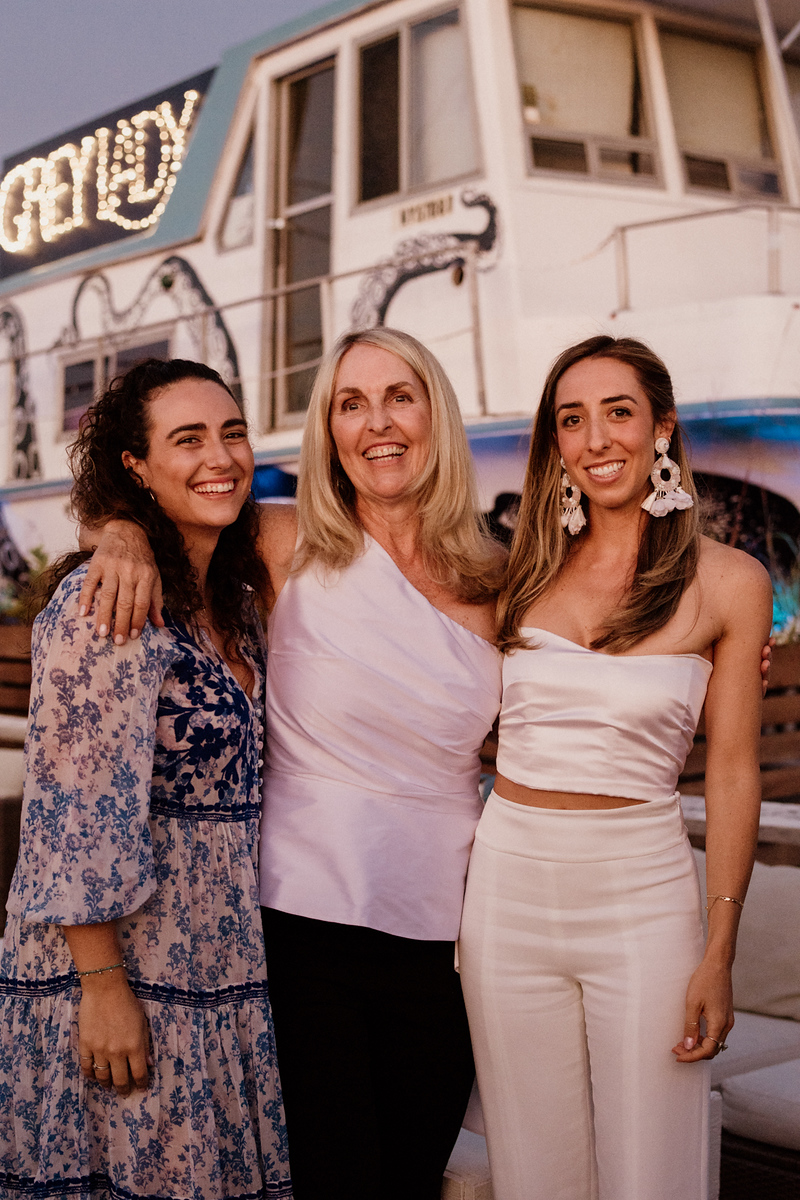 "I'm not good at sitting around. I like to be busy." Laureen has not been one to plan where she's going but rather one to get on board for the ride. It has worked out so far. She's doing what she loves with her girls and is able to express her artistic voice at the same time. "I have no agenda. I just wing it and see where things go. It's a creative adventure. It's fun."
VentureMom Tip
Get on board for the ride and see where it takes you.