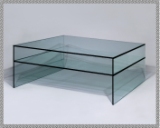 Sometimes when you can't find what you're looking for, you have to make it yourself. That's what I did when I wanted a modern glass coffee table. I had a vision of what I wanted it to look like and the sizing and I wanted a shelf so I could display books and items and still have the top clear for food and drinks. So I did some research and found a supplier of the glass I would need. I figured out how to bond it without any metal accessories .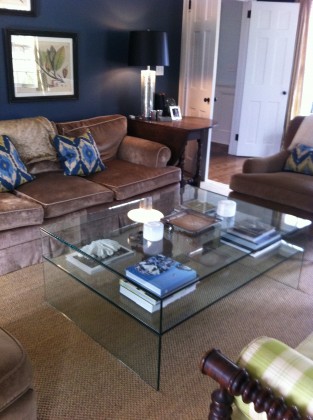 Thrilled with the outcome I placed it in my living room and was done. But then a few friends in the design business loved it and said I should sell them. And a local blog wanted to write about my self-created table. At the end of our street we have a land trust space called Mather Meadows, so I named my new company Mather Meadows Design. I threw up a simple web site and called a few local home stores. Getting my table placed in HB Home in Westport helped with sales and I was commissioned to do a glass desk – very cool.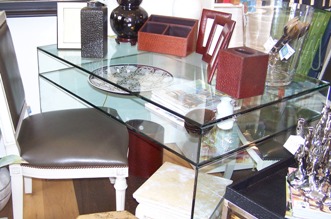 Each piece has a French-inspired name – the coffee table is the Deauville, the desk is the Concorde and the side table is the Provence. This helps designers remember each item. I get several orders a week from around the tri-state area and love sharing my design.
Contact: hillhh@aol.com, www.mathermeadows.com
VentureMom Tip
I've said it before, when someone says you should sell something, find a way to do it.