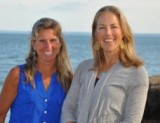 Who knew a walk with a friend would turn into a business. Gwynne Tibbetts had come from a film production background. Working in the publishing industry, she even edited the PBS series featuring Dr. Brazelton. Freelancing when she had children, Gwynne eventually stopped working to focus on family.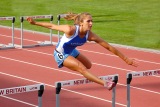 Bambi Riegel came from a career in finance up until 2001, but with four kids, she turned to coaching girls' sports at a private school. Always an avid photographer, Bambi began to photograph sporting events and produce highlight videos for athletes. "But I always knew I wanted to make it a business," she says.
Gwynne wanted to get back into production of some kind, and a friend said, "You have to talk with Bambi." The two met and took a walk, knowing then and there they were going to work together. "We decided to produce videos – covering requests for everything from corporate videos, birthdays, anniversaries, graduations, sports banquets, and rehearsal dinners." They started their company in March of 2012. Through word of mouth, they got their first assignment and the client loved the video. The two thought, "We want to do more, this is so much fun."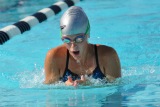 So they formed an LLC and developed a web site. On one of their recent video productions for a 50th birthday party, they gathered photographs, past film, music and produced current interviews of friends and family. The finished product was an emotional and poignant look at her life. The birthday girl said it was one of the best birthday presents she ever received.
"We look at someone's life like chapters in a book and work to showcase each important aspect, while making each video unique and personal." It usually takes a month or two to collect everything they'll need, but it all comes together in a 15 – 20 minute video. The finished product speaks to the time Bambi and Gwynne spend on each project.
In addition, Gwynne and Bambi photograph events, posting all images on their web site for clients to view and order. So what's next for this duo, "We hope to do more work for corporations, charity events and schools. In the current age, video really tells the story." And you know that's certainly true, once you see one of Gwynne and Bambi's reels.
Contact: rtpictureworks@gmail.com Tell them VentureMom sent you.
VentureMom Tip
Partner with someone who has shared talents and shares your vision