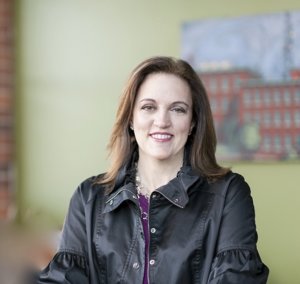 How did she go from marketing soup, shoes and bread to marketing goods made in the USA. Geralyn Breig was a major player in several firms in the strategic marketing departments. From Campbell's Soup, to Pepperidge Farm to Clarks Shoes, Geralyn was instrumental in building these brands. In college, she planned to be a lawyer, "But my roommate had more interesting homework, so I switched to the business school."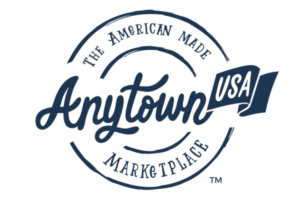 When she was asked to take Pepperidge Farm to the next level, she noticed that the products were mostly marketed to adults for cocktail parties. "The Goldfish were a big seller, so we decided to put a face on them and market the product to children. It was a huge hit and a major boost to the company's growth."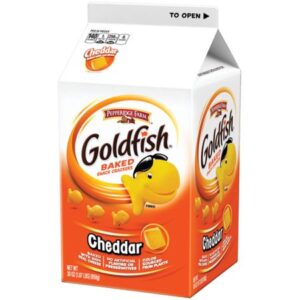 Geralyn is the kind of person to make things happen and the kind of person you want in the room. She remembers when she her first son was a newborn and she didn't want to leave him. The Jello brand wanted her in Chicago so badly that they flew her, her son and her nanny out so she could make the meeting. Her three children are now 20, 23 and 25.
When she worked for Clarks shoes there was a situation where the supply was cut off because boats from China couldn't dock here in the US for a time. "It got me thinking about things that are in the US as being a better option." Another time, there was a fire in Vietnam that delayed a delivery. She had the same thought and at the same time e-commerce was becoming so prevalent in everything we purchased.
Geralyn did a bit of research and found that 80% of Americans care if something is made here. She had a thought. "Why not create an e-commerce marketplace of US-made goods?" The idea was to make it easy for people to know they were buying American-made goods. She had just wound up her job at Clarks and was looking for something to do on her on. "The idea of creating an on-line marketplace that functioned like a virtual Main Street in "any town USA" excited me." She did some domain searches and landed on the name AnytownUSA.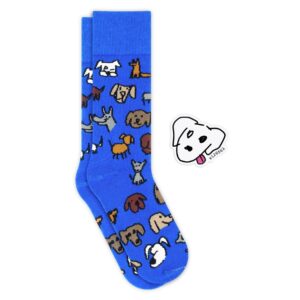 Now the hard work began. "If this was going to happen, I knew I needed a tech partner to get the marketplace up and running. I reached out to everyone who I could think of from my past corporate work life and was guided to the perfect person." Geralyn and her new CTO, Chief Technology Officer, created an "Etsy-style" marketplace where vendors can set up and manage their own product pages.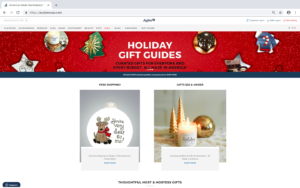 And the vendors they found to join the marketplace are amazing. "We have the coolest things. Shoppers are looking for one of a kind unique items and we offer that." One of her favorite vendors offers cutting boards with states carved into them. Another is an artist who uses books to make art.
Shoppers can feel good about supporting US companies and Geralyn says, "The ripple effect can be huge. The small business needs accountants, graphic designers, packaging and more, so you are not only supporting the business owner, but you are also supporting their support staff. And you know that the items you are purchasing were made in a responsible humane way and not in some sweat shop overseas."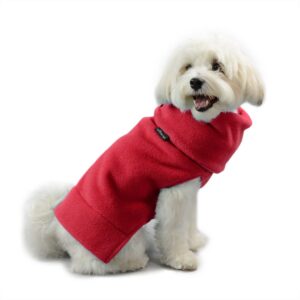 When Geralyn's Grandmother first came to America, the boat pulled into the New York harbor on the 4th of July and her Grandmother thought the fireworks were welcoming her. "I love this story and have always felt gratitude about living in the United States. AnytownUSA is my small way to help our country."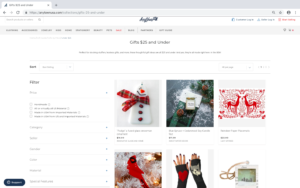 This project has truly been a family affair for Geralyn, "My brother-in-law helps with podcasts, my sister-in-law helps with the blog, and my children help me source goods at trade shows. This business is my baby and I love that my whole family is involved in helping it, and me succeed."
VentureMom Tip
Make your business a family affair and about something that is important to you.