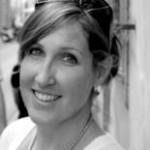 Her tiny college dorm room was the place that her girlfriends wanted to be.  With its roman shades, hand sewn duvet and coordinated rug, Carolyn Taylor had created a darling hang out space for herself and her classmates.  Her love of finishing spaces continued when she started a family.  She honed her skills with her own home and it became her calling card as she transformed an historic colonial and gave it a modern twist with her own unique style. That is Carolyn's gift and what she has created a venture around.  She will come to your home, determine your personality, needs, and style, then use what you have and add a few key pieces to make a room feel like new.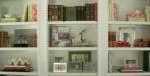 It began when friends and family expressed their love of Carolyn's creative style in her own home and began to ask her to assist with their finishing projects.  Starting with bookcases, Carolyn offered to rearrange collectables and books in a manner that showcased the homeowner's style.  From bookcases she moved to fireplace mantles and table top tableaus.  Often, simply repurposing what the homeowner has and making suggestions on a few additional items, Carolyn is able to take a flat room and transform it to a space that reflects her client.  Many homeowners use decorators that don't quite finish a room or can't get the owner's personality into the room.  Carolyn's gift is in assessing how the family lives and what they need in each space and then steering them in the right direction.
A love of the hunt through estate sales, flea markets and antique stores, Carolyn is a born shopper on the search for the one of a kind stylish accessory that will make a house a home.  Forever, and with babies in tow, Carolyn has been shopping all her life.  She knows where to go and what to look for.  She doesn't add charges to items she sources but can negotiate discounts for her clients at places she frequents.  "Style has no price tag.  I can help people display their own style on whatever budget."
Carolyn will also work with a client on line.  For example, she can sit in front of the computer and design a room in about two hours using things from IKEA, CB2 and Pottery Barn. Carolyn is a big believer that freshening up a room or a house doesn't need to cost a lot.  She can suggest a change of color or furniture rearrangement throughout a home to make it feel totally new.  She can also work remotely.  If you send her a photo of a room, she can return to you a list of items and colors to work from.  She specializes in finishing touches, things like lamps, books, coral pieces, and boxes, all of the things that make a room feel lived in and loved.  Carolyn says, Editing is key.  Sometimes by taking things out, I can give a room a new feel.  Many decorators take clients too far down a road that doesn't fit their personality.  I'm good at reading a client's taste and doing things on a shoestring budget.    Charging $100 an hour, with a 2 hour minimum, she begins by walking through rooms with a notepad and jotting down her suggestions like:  taller lamps here, comfy ottoman there, or pair of antique leather chairs by the fireplace. She can then pass on her suggestions to you to pursue on your own time or take you out shopping with her. "Ultimately, you are in charge of the amount of time, energy and money you dedicate to your project; you have complete control."
Setting her own schedule is important with three girls, ages 21, 18 and 12, she prefers to work just two full days a week. Other days are for her or for scouring her favorite haunts.  Her girls have an eye for style too, shopping with her since they were young.  They are excited that their friends love their home and want to be there because it's so comfortable and cool.  Carolyn says, "So many people are intimidated by decorating.  It doesn't take a lot to have your home reflect your taste."   Carolyn believes in showcasing a client's style and she enjoys leading her clients in the right direction. "I love what I do."
Contact:  cactaylor30@yahoo.com
VentureMom Tip
When family and friends complement something you do and ask you to do the same for them, create a venture around that thing and make the schedule fit the lifestyle you want.