Introducing our second addition to the VentureMom Shop. You'll love these fabulous photographs for your home. Visit the shop to order or contact the artist and mention this VentureMom article to get custom sizing and other work. Go to the VentureMom Shop now to see available pieces.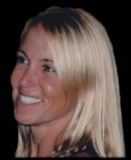 So many times, your kids lead you to a venture. That first happened when Barbara Erdmann walked into a kid's clothing store where she had been shopping for years. The walls were bare and she felt some large scale photos of kids on the walls would look great and be good for sales. She asked the manager if she could photograph her own kids and their friends in the clothes from the store and display them on the walls. The store manager loved the idea and said yes.
Photographing her children became her hobby and that lead to photographing other kids and families. But her eyes were always open to new opportunities. Her boys attended a large indoor sports arena and again she had an idea. "I approached one of the owners and suggested that I photograph kids playing sports on the indoor fields and make them large scale photographs to line the walls of the entrance. He said yes and I had my second assignment."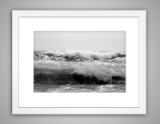 Then her work took a different turn. "I began to take photos of nature and scenes on our family vacations." With horses in Steamboat, CO, sand in Turks and Caicos, waves in Nantucket and Block Island, Barbara's eye for creative photography is expansive. Printing some in color and some in black and white, Barbara displayed her work in her own home.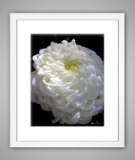 Her kids again led her to a defining moment of her venture. It grew out of a trip to the New York Botanical Gardens with her children. Taking an extremely close up photo of a chrysanthemum that had just bloomed. "The shot was incredible, showing layer upon layer of the petals." Becoming her signature piece, this is when Barbara found a partner of sorts to achieve the kind of esthetic she wanted. "Photographic Solutions in Norwalk is part of my team, they sit with me and help me deliver the look." And Charles of Charles Michael Gallery in Darien does all of my framing." Taking classes at Silvermine Art Guild, Barbara learned her craft along the way.

Feeling confident, due to the feedback from friends and family, she went to a local home goods store and had them look at her photographs. "They loved them and took several pieces right away to display in the store." Getting input from several mentors in the design business, Barbara worked to showcase her art. Through word of mouth, lots of phone calls, designer contacts, and store visits, Barbara now has her work in five shops in the area and demand is growing.

What makes her look so special? Printing on metallic paper, and signing her work with a silver pen, Barbara has an eye for drama in nature, style with close-ups and details in subjects. Focusing on abstracts, Barbara finds her triptychs to be hot sellers right now, particularly with corporate office buildings. She's been hired to install several large scale pieces, including photographs on Plexiglas – a chic look. "Recently, I've found myself fascinated with textures and reflections, and the play of light on water and objects." She's looking forward to exploring new ideas this fall when her family travels to Italy.

What does her family think of her new found venture. "They are proud but still want me to get dinner on the table." And how does she feel? "Finally I feel whole. I love my family, but this is not about anyone else making me feel good, but me." And now Barbara's photos are making others feel good.
Contact: erdherd@aol.com, www.barbaraerdmannphotography.com
VentureMom Tip
Listen to friends and family when they see something special in you and tell you to make it a business.