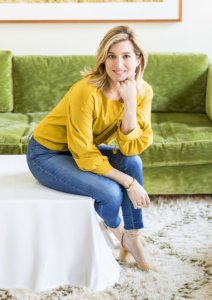 SHOP the Collection
Her father's nickname for her mother was little ducky, so when their daughter Aurelia was born, her mother had a duckling charm designed to commemorate the birth. But how did Aurelia Demark turn this into a business venture years later when she had her own daughter? Aurelia had studied advertising and graphic design in school but ended up in fashion. She worked for Tory Burch in merchandising as a liaison between design and sales. "I was in accessories and had to determine what was on trend and make decisions about what to include each season."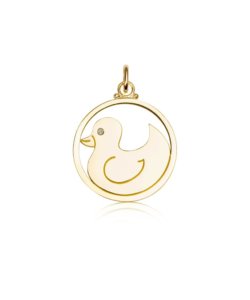 This experience was invaluable years later. Aurelia left her role at Tory Burch after her first daughter was born. And to commemorate this birth, her mother designed the elephant pendant to give her good luck as she journeyed into motherhood. The elephant with its trunk raised symbolizes good fortune. It was then that Aurelia realized that her mother had designed the duckling pendant that she's worn since it was gifted to her on her 30th birthday. Aurelia had an ah-ha moment. "There are lots of pendants in the jewelry space, but these have a different aesthetic."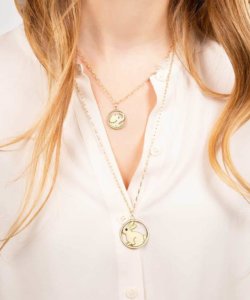 "I had a strong feeling of conviction that I could start a jewelry business designing more of these unique, fresh pendants with my mother." Aurelia felt that if she didn't do this, she would regret it. But she had no experience in creating fine jewelry and no connections in the jewelry district in New York City where she lived. She needed both to get started. "I met with anyone and everyone who could educate me and give me advice." Aurelia began to build a network who could help her get the first collection into production.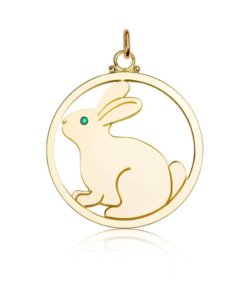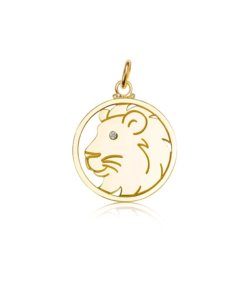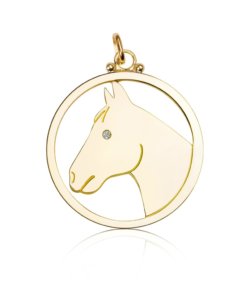 "There were crazy days where I had victories and days with discouragements." But Aurelia kept moving forward. She designed and created a complete line of whimsical animal pendants made from 18K gold. and in the fall of 2017, she had her first trunk show with friends and family. "Sales surpassed expectations! The feedback was great, and I could see the potential of my new business."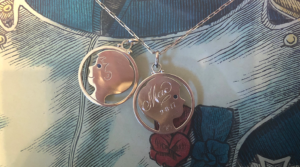 The name of the jewelry line became her own and she launched a web site in 2018 when her second daughter was born. "There have been a lot of hiccups and growing pains, but it's all been worth it." Aurelia's first collection is called Les Jouj-Joux which in French primarily means toys, but it also means refined objects. "I think of these animal pendants as luxurious objects with special meaning to the gift giver and the recipient."
She says there's always a story. "One of the most rewarding aspects of my jewelry business is hearing a client's personal story. The husband and wife who call each other bunny and squirrel. Another mom says to her children, 'Some bunny loves you.' It's all so meaningful." Aurelia feels lucky to be a part of a special occasion, where her jewelry commemorates an event like a birth, a wedding, an engagement, a graduation or any type of celebration, or when her pendants are simply a symbol of love and affection.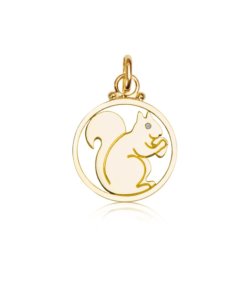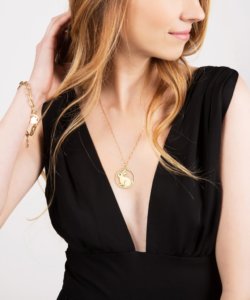 The next collection that Aurelia plans to launch will feature the signs of the zodiac. "The designs will be reflective of my aesthetic." Her business is growing, and she has an office outside of the home now. "I love having a dedicated work space where I can truly focus."
Where can she take this venture? "The sky's the limit. But for right now, I love being the destination for a keepsake that will be cherished for generations just like the little ducky pendant that my mother gave me."
VentureMom Tip
Look to the past for a business idea.